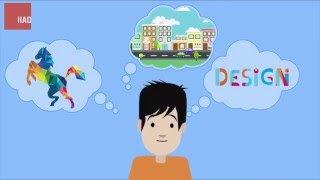 What is Communication Design?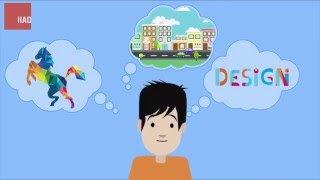 Watch Sam, a budding designer, discover a design discipline that combines his love for graphic design, animation, web design, print media design, film-making, photography and much more!
The virtual and physical spaces enveloping us are being pervaded by various forms of technologies, media, and messages across geographies. Out of this confluence has emerged a dynamic field of work – Communication Design. Whether it is a mobile shopping app, a TV advertisement, a chocolate wrapper, a movie poster, a website, a video-game, or a social-media platform, all are manifestations of Communication Design. The Communication Design course at IIAD equips students to create and manipulate various media to convey messages that are effective, appropriate, aesthetic, and contextually relevant to appeal to the audience or user. Students use their training in visual, digital and technical literacy in Graphic Design, Animation, Film, Video, Photography, User Interface Design and Multimedia Applications that enable communication creation, dissemination, and assimilation.
You can explore the Communication Designing courses curriculum at IIAD: http://www.iiad.edu.in/communication-design-courses
Also check out our series Design Blogs for know more about the world of fashion, interior and communication design: http://www.iiad.edu.in/blog/
http://www.jfl-media.com/en/wp-content/uploads/2018/07/uhhrGe.jpg
180
320
Christian Bourassa
http://www.jfl-media.com/en/wp-content/uploads/2018/12/training-adobe-corporate-media.png
Christian Bourassa
2018-07-14 03:49:57
2018-07-14 03:49:57
What is Communication Design?