Adobe CC video editing training in Toronto, Vancouver and Calgary
Adobe premier and After effects CC course Ottawa, Toronto, Vancouver
Adobe premiere cc and adobe after effects cc training in Toronto and Calgary
The video editing training consists of learning non-linear editing, i.e. done using editing software. video montage on computer. This is one of the last operations in the design of documentaries, reports, music videos.
Participants will be able to understand the steps of creating a basic video. They will also be able to master the basic principles of the software: classify, link and modify the videos appropriately to then finalize the project by inserting titles and sound. This training is intended to be a presentation of the intuitive interfaces ofAdobe Premiere Pro CC for the purpose of creating, manipulating or optimizing videos.
NEED MORE INFORMATION ABOUT our video editing training
Business Hours: 09:00 – 17:00

CAN'T FIND WHAT YOU ARE LOOKING FOR? CALL US 1-866-259-5647
The training program offered by JFL Media includes two important components, a technical component which allows the student * to acquire the skills necessary for the programming of websites in particular the learning of various software, programming, databases, computing and servers – secondary technologies.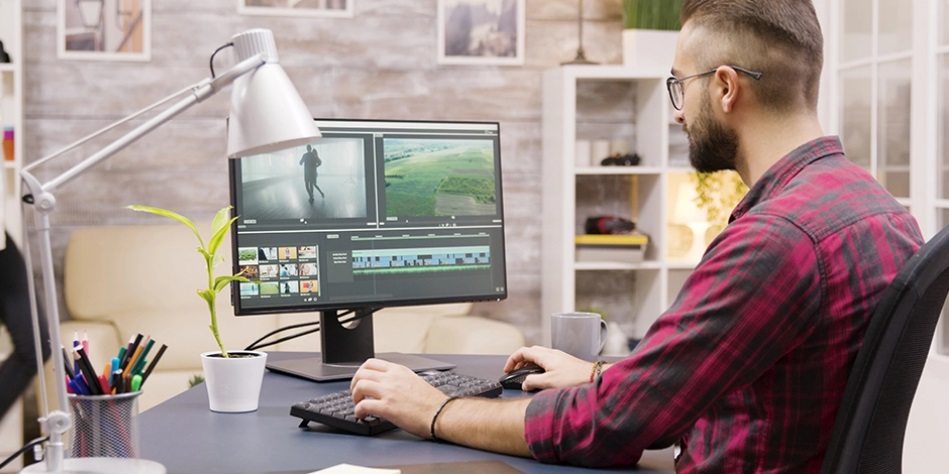 THANKS to the video editing courses we offer in Toronto, Edmonton and Vancouver, you will increase the visual of your projects.
Boost your career by video post production with a training in Toronto of quality in Video montage. This training in Video montage is mainly based on learning the digital editing system.
When you have a business, you have to do everything to promote it and especially to make your products known. With the advancement of technology, video takes an important place in sales strategies. Thus, learning video editing by following online video editing training is more than advantageous.
To be a good professional, it is not enough to know how to use software, you must have a photographic eye, a great culture of image as well as a good knowledge of the professional chain. The video editor comes into play after writing the script and filming the plans. Thus, he must know the specialized vocabulary and know-how.