Adobe After Effects CC Course Toronto and Ottawa
The software Adobe After Effects Calgary is a reference in the world of graphic animation, but especially in a very specific field: cinema. In fact, he is one of the precursors of graphic montages and in the special effects design of great quality. It contains plenty of instruments that allow you to perform dazzling graphic works. The purpose of this training is to give you the means to understand this software and to use it in your graphic creations. Regardless of your status, this workshop is important for everyone, especially for those looking for powerful software with which to create beautiful visual effects.
Course Objectives Adobe After Effects CC Ontario
This continuing education in ottawa will allow to grasp the perfect functioning of the software Adobe After Effects Toronto in order to carry out all his artistic tasks. You must at the end of the program manage to achieve realistic designs with beautiful effects either for publishing, videos or even to try a career in cinema.
Private Company Training After Effects Ottawa
Program interface
Navigation and personalization
Concepts of key point and layer
Workspace preferences
Introduction to output modules
Impregnation on video animation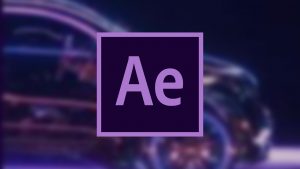 Video editing course Adobe Toronto and Ottawa
Key points, compositions and velocities
The peculiarity of Alpha channels in After Effects
Green screen insertion methods
Masks, layers, and animations in After Effects
Overview of effects
How to follow a movement or tracking
Render or output file properties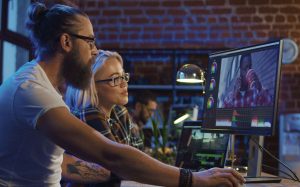 Advanced Adobe Premiere Editing Workshop in Ottawa
Discovery of advanced masks and animations (transfer controls, stabilizer, graphic editor, etc.)
Professional Development in Toronto, Ontario on the new effects to integrate (perspective, styling, particle generator, etc.)
New layer options (discreet mode, motion blur…)
Coaching on the vectorization of Alpha channels
All vector options
Learn After effects in Gatineau and Ottawa
Know the three-dimensional layers
Arrangement of lighting and cameras
Influence between layers and cameras
Designing an animation 3D
Coaching Adobe After effects cc Ottawa and Toronto
Business coaching for the design of a project with a After Effects training
Private lessons or private lessons for the methodology of operating an After Effects project
Seminar and conference to boost professionals who want to start their project in the Outaouais or anywhere else.