Virtual reality provides architects with other ways of working. Linked to real-time visualization software, it provides a powerful tool with endless capabilities for designing your workflow. He can help develop the design, meet the needs and persuade the customers. Here are four main reasons why you need to incorporate VR into your design mechanics.
The benefits of virtual reality in architecture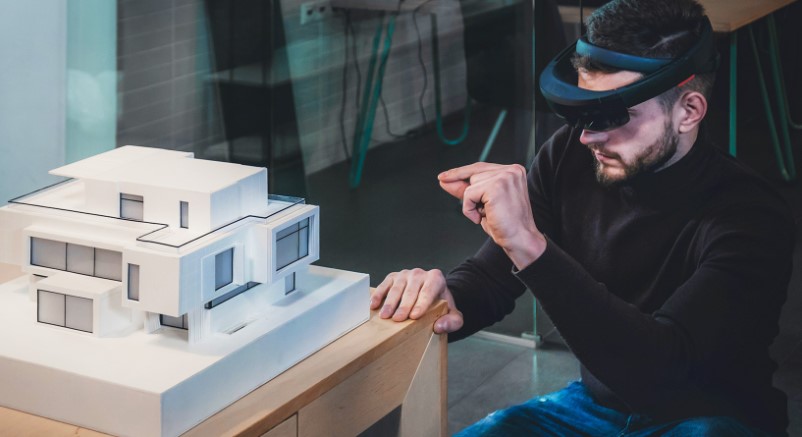 Delivers a memorable customer experience 


One of the significant benefits is engaging in an immersive 3D environment. Using virtual reality helps you immerse your customers in an unforgettable design experience. They will be able to walk through the proposed building in a life simulation. This will allow them to get an idea of what the building will look like once built and will connect them even more with the project. 
Allows you to better understand the space 


The use of virtual reality in architectural exhibitions shows a 360 degree view of the project. Customers are unlikely to have as much technical knowledge as you do, and using VR gives them information that is difficult to understand in another format (like 2D drawings).
Having the ability to discover the real scale of the space, allows to exchange and discuss details in order to make better design decisions. A better understanding will also allow you to prevent unnecessary expenses incurred by unwanted surprises during construction.