Our bespoke Adobe InDesign training in Ottawa is designed to catalyze improved performance and productivity within your team. In a constantly changing professional context, it is essential to master graphic design tools such as Adobe InDesign. By following our personalized courses, your employees will acquire advanced skills to create visually stunning and efficiently structured documents.
Corporate Business Courses on Adobe InDesign in Ottawa
Imagine the potential: your graphic designers will be able to optimize their skills in layout design, typography and image manipulation, ensuring the creation of visually impactful communication materials. Your marketing managers will be able to develop attractive brochures, flyers and advertisements in record time, thus increasing the impact of your campaigns. Even your non-designer collaborators can learn how to create professional presentations and high-quality internal documents, simplifying communication within the team.

Computer graphics workshop in Ottawa and Gatineau on Adobe Photoshop CC
Our pedagogical approach focused on the real projects of your company ensures that each member of your team develops skills specific to your needs. Whether for marketing materials, corporate reports or client presentations, our personalized training will allow you to optimize each step of the graphic creation process. Increase productivity, improve document quality and spark your team's creativity with our Adobe InDesign courses in Ottawa.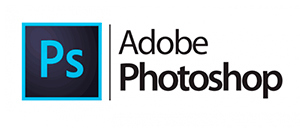 Graphic design course for continuing education professionals in Ottawa on Adobe InDesign
Adobe InDesign finds a multitude of applications in the various ministries and public organizations of the federal government of Canada. Internal and external communications, creation of official documents, government reports, the brochures information, presentations and many other elements are an integral part of the operation of these entities. Here's how our Adobe InDesign training in Ottawa can benefit these departments and agencies:
1. Creation of Official Documents: Departments and agencies produce many official documents, such as annual reports, public policies and information guides. Our trainings allow teams to create these documents professionally using the advanced features of InDesign for a neat layout and a coherent presentation.
2. Impactful Visual Communications: To inform the public about government policies, programs and initiatives, attractive visual aids are necessary. Our training helps teams to design brochures, pamphlets and convincing infographics to communicate effectively with citizens.
3. Presentations and Conferences: In conferences and meetings, quality presentations are essential to convey information in a clear and engaging way. Our Adobe InDesign courses in Ottawa allow teams to create slideshows impactful, to add graphic elements and visuals to reinforce their message.
4. Project Coordination: In a complex government environment, coordination and collaboration are essential. Our trainings help teams work together on design projects, using the InDesign collaboration tools to facilitate resource sharing and version management.
5. Ongoing Team Training: Software is constantly evolving and our training allows teams in ministries and public bodies to stay up to date with the latest features of Adobe InDesign. Ongoing training ensures that skills remain relevant and employees are able to produce high quality documents.
By choosing our Adobe InDesign training in Ottawa, the ministries and public bodies of the federal government can improve their operational efficiency, strengthen their visual communication and maintain a high level of professionalism in the creation of their official documents and their communication media.