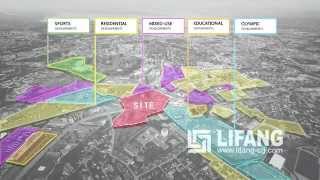 Økern Masterplan, Oslo Phased Masterplan CGI Animation Norway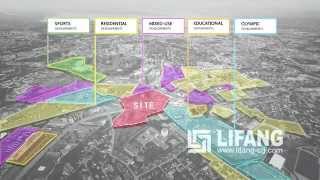 Find out what architects should know about commissioning visualizations – Free Guide http://cgi-animation.info
Visualized by Lifang Økern Sentrums main focus is to take a holistic approach to local development and create a modern and integrated center of diversity. The aim is to establish a complete range of population with the existing Økern center developed from a mall
mainly based on trade, with cultural innovation including Oslo Children's Museum, cinema, allbrukshall, music, as well as a new water park for Groruddalen. The population growth in the coming years will lead to a need for a significant number of new housing,
increased trade deals and more jobs. With its central location and good public transport coverage Økern is an important area to focus on to meet future needs. Økern will emerge as a counterpart to the traditional closed mall concepts with its open city structure. This will create urban culture and teeming life in the streets and squares, and will be a tomorrow shopping place for the future city.
Contact us today for your next CGI requirement:
+ Email: [email protected] / [email protected]
+ Telephone: +44 203 440 5937
+ Visit http://www.lifangcgi.co.uk
Benefit from professional services ideal for Architects, Property Developers, Marketing Real Estate, Interior Design and Infrastructure Professionals like You.
Over 20 years experience | Single Point of Contact | Expert Animation, CGI and Model Production Teams | Competitive Rates | Get Creative Advice and Guidance
Whether you use CAD software by Autodesk, Bentley Systems or other providers, we work with all types of design software and are fully proficient in using AutoCAD, Revit, Rhino, Vray, 3DS Max, Photoshop, Mental Ray and modelling techniques for creating the highest quality architectural Animations, Scale Models and hyper-real 3D CGI Renderings of your designs.
Contact me by Email directly [email protected] for more information.
Lifang Digital UK Ltd is an Architectural Visualisation and CGI subsidiary of Lifang International Digital Technologies Co Ltd, Chengdu, China
https://www.jfl-media.com/en/wp-content/uploads/2019/01/lL8ZCh.jpg
180
320
Barbara C
http://www.jfl-media.com/en/wp-content/uploads/2018/12/training-adobe-corporate-media.png
Barbara C
2019-01-22 15:20:24
2019-01-22 15:20:24
Økern Masterplan, Oslo Phased Masterplan CGI Animation Norway