How to Use Twitter for marketing and businesses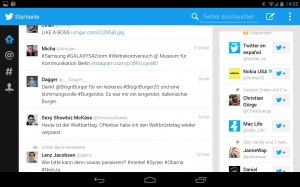 This course looks at how you can use Twitter to promote a business, or your own personal profile. It's been created to show you in simple, easy steps, how this online platform can be so powerful.
This Twitter course lets you work through exploring Twitter at your own pace, and you'll see how it can be used for marketing, customer service, research and information gathering, or just to raise your profile. After Twitter for Business we're confident you'll no longer feel scared by Twitter, but excited by its possibilities.
Content
Using lists to group people together
Using keywords for researching topics
Using shortened links to track tweet popularity
Hootsuite Advanced and Hootsuite Pro
Content – what to say and what not to say
Measuring your success
Twitter for Business is a short course, anticipated to take around 3 hours, but you can work through it at your own pace, and take the course one section at a time. There's no pressure or rush, it's totally down to you.
PREREQUISITES
Please bring your logons or an email logon and password details for social media sites such as Facebook & Twitter that require email verification. This course is hands on, not theory.