Adobe Lightroom Training Toronto
Lightroom Classes for Photograph in Toronto and Calgary
ADOBE LIGHTROOM CC customized Classes in Toronto
Adobe Lightroom courses is the industry-leading cloud-based software used by aspiring and professional photographers and designers worldwide. Our customized Lightroom courses in Toronto will teach you the do's and don'ts but also, everything you need to create, edit, organize and share your photographs across many devices.
Lightroom trainings in Toronto with JFL Media Training are completely customized to your goals, skills and projects so you can learn skills taught by professional designers and photographers to become a Lightroom expert at your own pace. No need to rush! We adapt to you on your way to become the greatest creative.
NEED MORE INFORMATION ABOUT ADOBE LIGHTROOM COURSES in toronto?
Business hours: 09:00 – 17:00
Introductory Adobe Lightroom COURSE In Toronto and Calgary
Note: The course outline depicted above comprises knowledge/activites typically covered in a class at this introductory skill level. The teacher may, at his/her discretion, adjust the lesson plan to meet the needs and skills of the student(s).

For more information, please contact our staff via email at [email protected]
or by phone at 1-866-259-5647

• Understanding catalog files
• Managing photos in a library
• What is non-destructive editing
• Panel groups, Toolbar
• Filmstrip
• Customizing the Lightroom workspace
• Working with the application window
• Working with panels
• Working with the main display area
• View modes
• Using the Grid and Loupe view options


• Importing photos
• Organizing photos using folders
• Understanding file formats
• Creating import presets
• Understanding the importance of creating a backup
• Using History panel
• Working with Tone controls
• Creating developing presets
• Working with virtual copies
• Adding effects
• Making color adjustments
• Understanding hue, saturation, and luminance controls
• Selectively adjusting colors
• Converting image to black and white
• Split toning
• Using the Grad


• Importing images into the library
• Organizing folders
• Creating subfolders
• Making changes to a folder's content
• Synchronizing folders
• Using collections to organize images
• The Quick Collection
• Collections
• Smart collections
• Stacking images
• Applying keyword tags
• Using keywords
• Using flags and ratings
• Working with color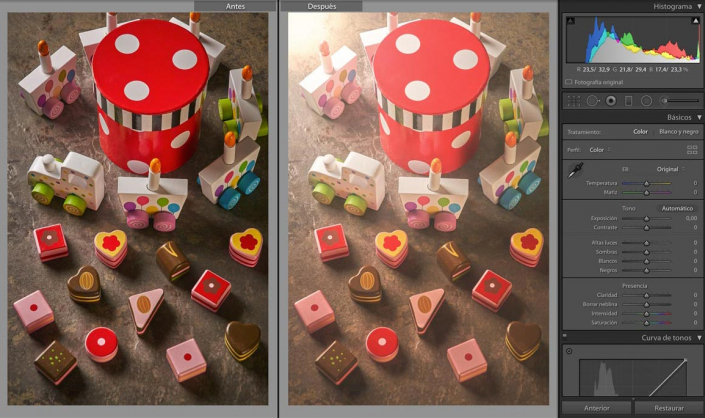 Development & Editing of Images
• Importing images into the library
• Quick developing in the Library module
• Working with Video
• Trimming video clips
• Setting video thumbnails and grabbing still frames
• Applying develop presets to videos
• Understanding process versions


· Assembling photos for a books
· Working in the Book modules
· Setting up a photo books
· Changing page layoutss
· Adding photos to a book layouts
· Changing the images in a photo books


• Importing images into the library
• Assembling photos for a slideshow
• Setting slide backgrounds
• Adjusting borders and shadows
• Adding text overlays
• Using the Text Template Editor
• Creating a Saved Slideshow


• Understanding the Lightroom Print module
• Using layout styles and print templates
• Selecting print templates
• Specifying the printer and paper size
• Customizing print templates
• Publishing photos from the Library
• Exporting photos to Adobe Revel
• Publishing photos to your hard disk
• Using the Lightroom Web module

FREQUENTLY aSKED qUESTIONS
What's the price?

You pay as you go, We bill you for every 3 hours session. No strings attached.

When can I take my Adobe Lightroom courses?

We adapt to your schedule, you choose the day and time for your course(s).

Where will I take my courses?

Our teachers provide their live trainings through online zoom classrooms or they can go physically to your office, home or wherever you choose to take your course(s).

What's the duration of the course?

Every human is different, the length of the courses depend on you, your project, your goal, your experience.

What's the course outline?

All courses are completely customized to be applied to your current project(s) and fulfill your needs.

Do I need experience to take any of these Adobe Lightroom courses?

ABSOLUTELY NO! Every course is customized according to your needs and abilities. 

Are you hiring teachers at JFL Media Training?

We are always looking for professionals interested on sharing their expertise with our clients. Please send your CV and/or Portfolio to [email protected]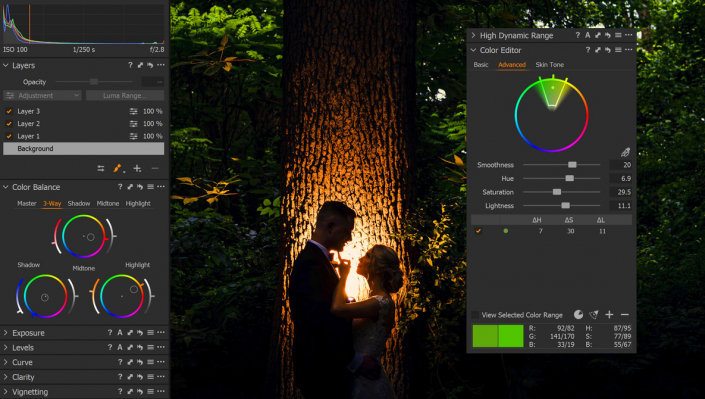 Graphic Design Classes With LIGHTROOM in Toronto
We've created this Graphic Design focused bootcamp especially for those who want to kickstart their Photography and/or Desgin career, and also for those who want to take their Lightroom skills to a whole new level. Throughout these sessions, you will grasp an understanding of concepts and processes that will set a strong foundation for the future.
The main goal is to give you the tools to increase the quality of your work and expand your portfolio. This course is also available with Adobe Photoshop and Adobe Illustrator.
Advanced Adobe LIGHTROOM Training Ottawa and Calgary
Our Advanced InDesign Course is tailored for users who are experienced with InDesign. We will customize the course according to your current projects, so you can apply what it is being taught in real time. Our teachers will show you how to effectively create complex projects, such as book, eBooks, posters and decks. 
You will also get to know specific techniques and tricks that will make these easier when it comes to working with styles, color, type, graphics and more.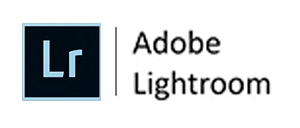 Learn Adobe Lightroom in Toronto and Calgary Workshop
This one day course will teach you how to approach your current project with Adobe Lightroom and kickstart your Photographer career. You want to learn how to create amazing images? Want to understand the essentials about Lightroom? It will take only one day for you to master the basics of lights, contrast, color grading, skin retouching, presets and more. 
For Lightroom Express we recommend taking a 6 hours session so you can quickly master the feature requested. This course is optimal for users that know their way around Adobe Lightroom and have a tight schedule.
Adobe LIGHTROOM Training in Calgary and toronto
Photographers who are specialized in Landscape photography will totally benefit from this extensive 100% practical training. With this course you will be perfecting your technique when it comes to editing RAW files in Adobe Lightroom.
This course is designed to pump up your Lightroom skills and create beautiful Landscape images. We will focus on creating customized presets that cater to your style and the type of image you are working with. We highly recommend this training for: Photographers that have advanced experience with Adobe Lightroom.
Learn photo editing with Lightroom cc in Toronto
This training will introduce you fully to the foundations of a stunning print-ready novel. After the course, you will learn how to create elegant interiors easily. We will start by going in-depth to why design philosophy is the key element behind every beautifully deisgned novel, then we will move on to style convetions, key settings in InDesign, sections, master pages, type choices, exporting tips and many more skills that are essential.
Every activity and session will be tailored to your goals and current project, making this course a flexible and effective training perfect for students and professionals in different interested and/or immersed in Editorial Design.
Other courses available are: The Adobe Photoshop courses Toronto, that will teach you everything about photo manipulatio and retouching. The Acrobat courses to learn how to create and share PDF documents in an efficient manner. The Adobe InCopy training Toronto that teaches how to assign editors to work on parts of pages, spreads, or entire documents in parallel with graphic designers. The Adobe Lightroom Course. for everyone who is interested in learning how to edit, manipulate and organize digital photos. And the Adobe Bridge Classes in Ottawa, perfect for designers and photographers who want to optimize their workflow when it comes to browsing files, organizing images, managing photos, and archiving graphics.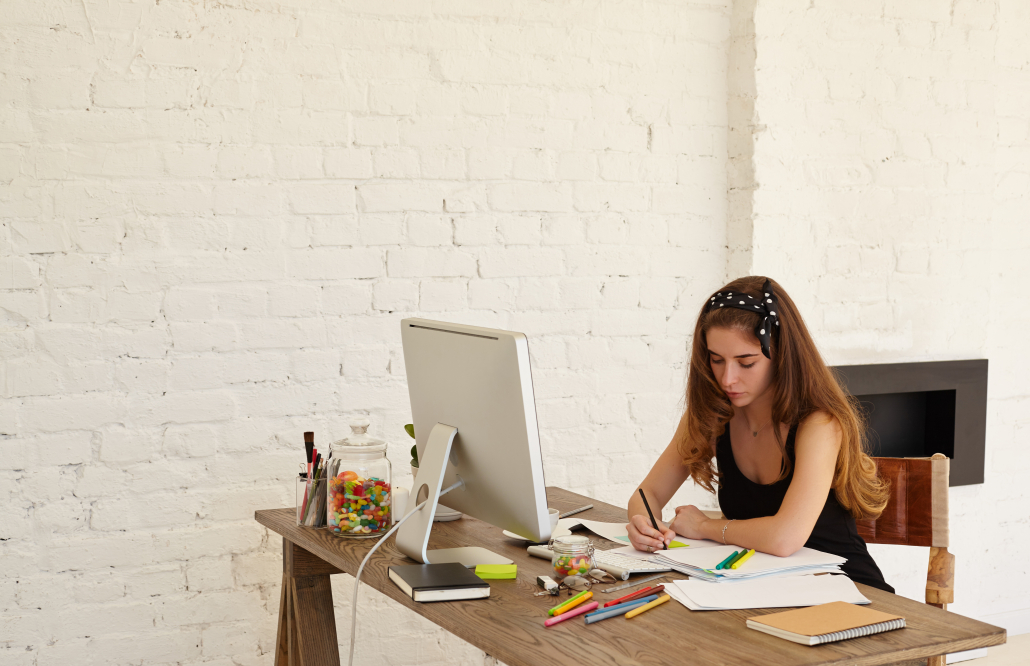 WE OFFER DIVERSE ADOBE LIGHTROOM COURSES Calgary THAT FOCUS ON TAKING YOUR PHOTOGRAPHY SKILLS TO A NEW LEVEL
By learning the basics of Graphic Design and Adobe products such as: Photoshop, Illustrator, InDesign Lightroom, InCopy and Bridge, you can kickstart or grow your own Branding or Design Business.
The Lightroom trainings, Illustrator courses in Toronto, and Photoshop sessions that JFL Media Training offers, are customized to what you need guaranteed to spark your creativity and help you fast-track your career.
You can choose to learn how to use Adobe Photoshop, Adobe Illustrator, Adobe Lightroom, Adobe Bridge, Adobe InCopy, Adobe Acobrat and Adobe Creative Cloud too.
TESTIMONIALS FROM OUR CLIENTS