Cinema 4D Corporate Training Vancouver
Courses for Video Fx and 3D in Vancouver on Cinema 4D
CINEMA 4D workshops Vancouver 3D TRAININGS
Cinema 4D is truly one of the easiest and most accessible 3D softwares to learn and take a dip into 3D modeling courses Toronto, animation, simulation and rendering software. Another great feature of Cinema 4D is that it makes 3D workflows more accessible and efficient for design, motion graphics, VFX, AR/MR/VR, game development and all types of professional rendering.
Cinema 4D trainings in Vancouver with JFL Media Training are completely customized to your goals, skills and projects so you can learn skills taught by professional 3D Designers to create stunning 3D and VR projects. No need to rush! We adapt to you on your way to become the best 3D Designer with Cinema 4D in Toronto.
NEED MORE INFORMATION ABOUT Cinema 4D COURSES in Vancouver?
Business hours: 09:00 – 17:00h
Introductory CINEMA 4D COURSE Toronto and Vancouver
Note: The course outline depicted above comprises knowledge/activites typically covered in a class at this introductory skill level. The teacher may, at his/her discretion, adjust the lesson plan to meet the needs and skills of the student(s).

For more information, please contact our staff via email at [email protected]
or by phone at 1-866-259-5647

• The Cinema 4D workflow
• Differences between 2D and 3D
• Navigating the viewports
• Navigating using a three-button mouse and keyboard shortcuts
• Exploring the interface
• Configuring project settings
• Application preferences


• Exploring object hierarchy
• Creating, selecting, and transforming objects
• Object categories – active and passive objects
• Comparing object types
• The Attribute Manager
• Creating a basic model with primitive and null objects

· Creating and working with splines
· Selecting and transforming points on a spline
· Nurb types
· Manipulating paths from Adobe Illustrator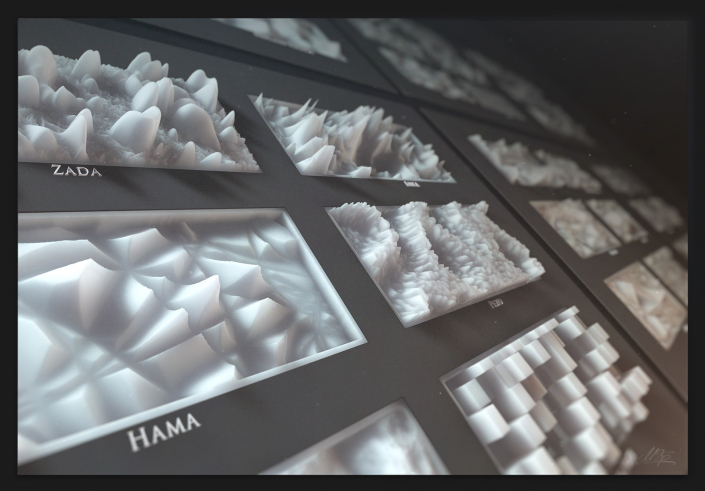 Polygonal Modeling Tools
• Points, edges, and polygons
• Modeling with the Knife tool
• Modeling with the Extrude tool
• Modeling with the Extrude Inner tool
• The Create Polygon and Bridge tools
• Creating a HyperNURBS object
• Creating a simple model

FREQUENTLY aSKED qUESTIONS
What's the price?

You pay as you go, We bill you for every 3 hours session. No strings attached.

When can I take my Cinema 4D courses?

We adapt to your schedule, you choose the day and time for your course(s).

Where will I take my courses?

Our teachers provide their live trainings through online zoom classrooms or they can go physically to your office, home or wherever you choose to take your course(s).

What's the duration of the course?

Every human is different, the length of the courses depend on you, your project, your goal, your experience.

What's the course outline?

All courses are completely customized to be applied to your current project(s) and fulfill your needs.

Do I need experience to take any of these Responsive Web Design courses?

ABSOLUTELY NO! Every course is customized according to your needs and abilities. 

Are you hiring teachers at JFL Media Training?

We are always looking for professionals interested on sharing their expertise with our clients. Please send your CV and/or Portfolio to [email protected]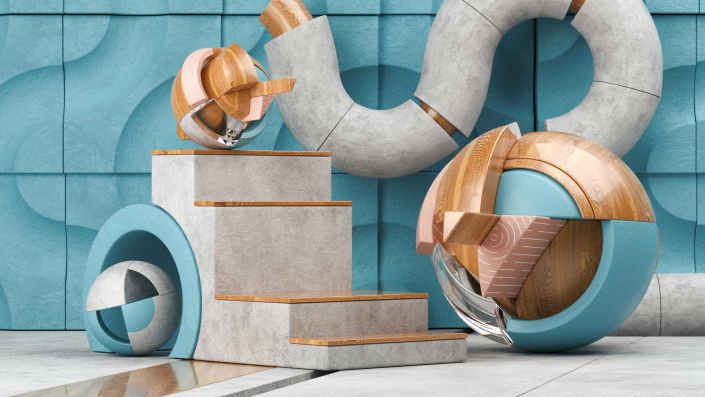 Motion Graphics Workshops in Vancouver with cinema 4d
This Cinema 4D workshop Toronto is the best solution solution for 3D artists, and it offers a unique set of tools specifically for creating compelling motion graphics. Our teachers will cover the essentials of the Learn in Toronto Cinema 4D toolset, as well as the newest features which are part of Subscription Release 22 (S22).
By the end of this 3D workshop Vancouver, you will get familiar with the fundamentals of the interface and animation options. Then, learn how to clone objects, manipulate and finesse animation, and work with cameras. Find out how to modify objects and surfaces using lighting, rendering, and compositing options.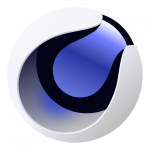 CINEMA 4D EXPRESS TRAINING in Vancouver
This Cinema 4D training Toronto is an essential tool for aspiring motion graphics artists and designers alike. With Cinema 4D, you will learn how to enhance your motion graphics, models, and visualizations with 3D objects, dynamic effects, and animation. We will reviews the basics of Cinema 4D Coaching Vancouver, the interface, the tools, and the hierarchy to fully grasp everything in Cinema 4D.
For this course we recommend taking a 6 hours session so you can quickly master the features requested. This course is optimal for users that know the basics of Cinema 4D and also but not necessary, animation, model creation, and have a tight schedule.
VFx COURSE with CINEMA 4D in Vancouver
In this series of classes in Vancouver and Toronto, you will learn how to create responsive sites without having previous experience with Dreamweaver.   We will be working with a static design from either Illustrator or Photoshop and build everything in HTML5, CSS3 & JavaScript. We will make our own responsive design navigation and adjustments so that everything looks amazing on different devices.
We will work with beautiful fonts & colors & even add Google Analytics to our website project to get amazing analytics about exactly who visits your site. 
Other courses available in Vancouver are: 3D Studio Max, which caters to architectural designers and game asset artists the most; 3D Blender Training Toronto, which has its own game engine, making it easy to learn about core concepts for creating video games; Unreal Engine 5, the industry-leading 3D game design software that the professionals use to create blockbuster video games like Borderlands, Gears of War, BioShock, Mass Effect, and hundreds more; V-Ray, the most commonly 3D software used for rendering product projects in the industry; Autodesk Revit workshop Toronto, an invaluable tool to building professionals, because it allows users to monitor construction projects and make changes as needed; SketchUp, a world changing software that bypasses the biggest issue most people have: The ability to take something that's 3D and represent it in 2D.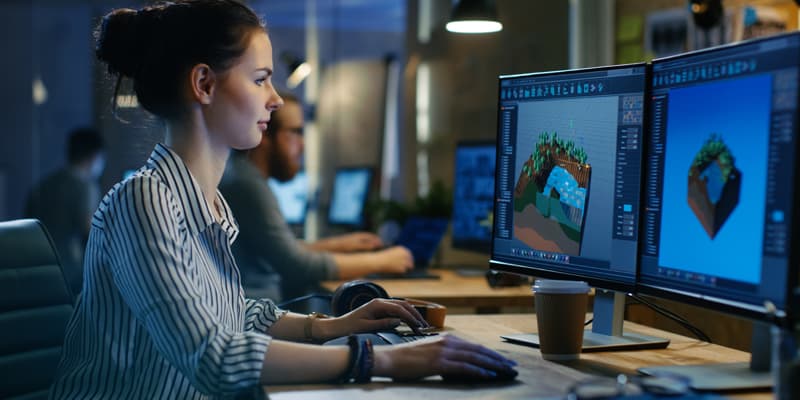 WE OFFER DIVERSE Courses for 3D dESIGNERS THAT FOCUS ON CINEMA 4D in Vancouver!
Enrolling in any of our Cinema 4D trainings in Toronto will teach you the fundamentals of 3D modeling, textures and lighting, while also giving you the tools and knowledge to create your own amazing 3D projects and graphics.
You're just a few clicks away from becoming a professional 3D Designer or from getting started in your new carrer in Videogame development, architecture and design.
If you're interested on other 3D Software Courses Vancouver, you can choose to learn how to use Blender, 3D Studio Max, Unreal Engine 5, Archivz, SketchUp, Revit and V-Ray.
TESTIMONIALS FROM OUR CLIENTS