Adobe Photoshop CC Courses Toronto
Calgary and Vancouver Corporate Workshop Photoshop CC
ADOBE PHOTOSHOP Training in Toronto and Vancouver
If you are a photographer, graphic, web designer or aspirse to be one, learning how to use Adobe Photoshop is a must! Whether you know nothing about Adobe Photoshop or a very experienced user, our Adobe Photoshop courses Toronto at JFL Media Training Calgary will provide you with valuable knowledge, tips and tricks to improve the efficiency and quality of your work while bringing to life what your creativity imagines.
Adobe Photoshop Private Calgary Classes
Photoshop trainings with JFL Media Training Toronto are customized to your goals, skills and projects so you can learn skills taugh by experienced designers and become a true Photoshop expert that will know how to enhance, retouch, and colour correct photographs and other digital images for the world to see.
NEED MORE INFORMATION ABOUT ADOBE PHOTOSHOP CC COURSES Toronto?
Business hours: 09:00 – 17:00
Introductory Adobe Photoshop CC COURSE Toronto
Note: The course outline depicted above comprises knowledge/activites typically covered in a class at this introductory skill level. The teacher may, at his/her discretion, adjust the lesson plan to meet the needs and skills of the student(s).

For more information, please contact our staff via email at [email protected]
or by phone at 1-866-259-5647

• Photoshop interface
• Navigation tools in images
• Using the History panel
• Historical and instant brush


• Pixels and painting programs
• Resolution of the image, dimensions and size of the file
• Channels and color modes

• Build a multilayer document
• Cutting techniques
• Move, scale and rotate layers
• Scale of conscious content
• Library panel
• Export of documents in layers
• Warp Transformations and Distortion

· Brightness and contrast settings
• Adjusting the color balance
· Hue and saturation control
• Selective color editions.

• Mixing and color sampling
• The brush tool
• Work with the brush settings
• Adding solid colors
• Adding shades

FREQUENTLY aSKED qUESTIONS
What's the price?

You pay as you go, We bill you for every 3 hours session. No strings attached.

When can I take my Adobe Photoshop courses?

We adapt to your schedule, you choose the day and time for your course(s).

Where will I take my courses?

Our teachers provide their live trainings through online zoom classrooms or they can go physically to your office, home or wherever you choose to take your course(s).

What's the duration of the course?

Every human is different, the length of the courses depend on you, your project, your goal, your experience.

What's the course outline?

All courses are completely customized to be applied to your current project(s) and fulfill your needs.

Do I need experience to take any of these Adobe Pohotshop courses?

ABSOLUTELY NO! Every course is customized according to your needs and abilities. 

Are you hiring teachers at JFL Media Training?

We are always looking for professionals interested on sharing their expertise with our clients. Please send your CV and/or Portfolio to [email protected]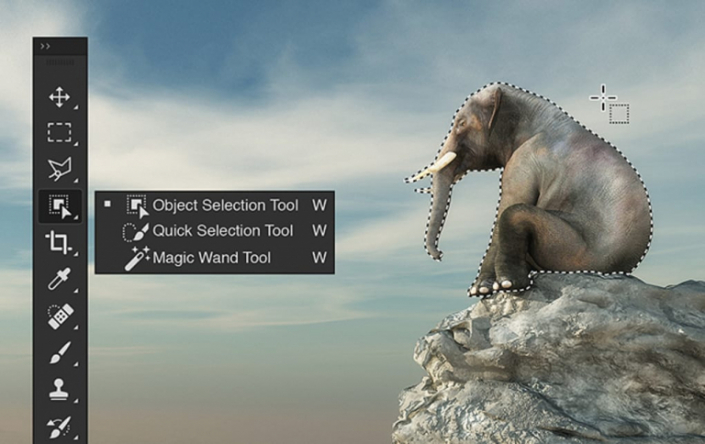 Graphic Design Courses With Photoshop CC Vancouver and Toronto
We've created this Graphic Design oriented class, especially for people who want to get started in the industry or want to reinforce their Adobe Photoshop skills. Throughout the course, students will grasp an understanding of concepts and processes that are the foundation in Graphic Design.
The main goal is to give you the tools for you to bring to life what your creativity desires while expanding your portfolio. This course is also available with Adobe InDesign and Adobe Illustrator.
Advanced Adobe Photoshop Training Toronto
Our Advanced Photoshop Course is tailored for users who are experienced Photoshop users. We will customize the course according to your current projects, so you can apply what it is being taught in real time. Our teachers will show you how to effectively make complex and dramatic corrections, editing and manipulation.
You will also get to know specific tips and tricks that will make these easier when it comes to correcting skin, very damaged images, and more.
Adobe Photoshop CC Workshop Calgary and Toronto
This one day course will teach you how to do specific tasks using Adobe Photoshop. You want to learn how to remove an unwanted element in your picture? Learn how to save a file for print or web? Retouch a picture or do some photo manipulation? Whatever it is, we will teach you how to do it in a day with Photoshop!
For Photoshop Express we recomment taking a 6 hours session so you can quickly master the feature requested. This course is optimal for users that know their way around Adobe Photoshop and have a tight schedule.
Adobe Photoshop Classes For Designer in Calgary and Toronto
This course is perfect for users that have an understanding of how HTML and CSS works to create websited, basic knowledge of Photoshop and/or know their way around other Adobe products, such as: Adobe InDesign Training Toronto or Adobe Illustrator. Students will learn how to design responsive websites for desktop, mobile and tablets.
Popular grid systems, like Bootstrap, will be used to make this easier. Other activites during the course are: Creating and Optimizing images for apps, websites and others by using Adobe Photoshop features focusing on UI and UX Design, creation of high resolution graphics and more.
Workshop how Creating Gif's With Photoshop Calgary
Other courses available are: The Acrobat courses  to learn how to create and share PDF documents in an efficient manner. The Adobe InCopy training Toronto that teaches how to assign editors to work on parts of pages, spreads, or entire documents in parallel with graphic designers. The Adobe Lightroom Course. for everyone who is interested in learning how to edit, manipulate and organize digital photos. And the Adobe Bridge Classes Toronto, perfect for designers and photographers who want to optimize their workflow when it comes to browsing files, organizing images, managing photos, and archiving graphics.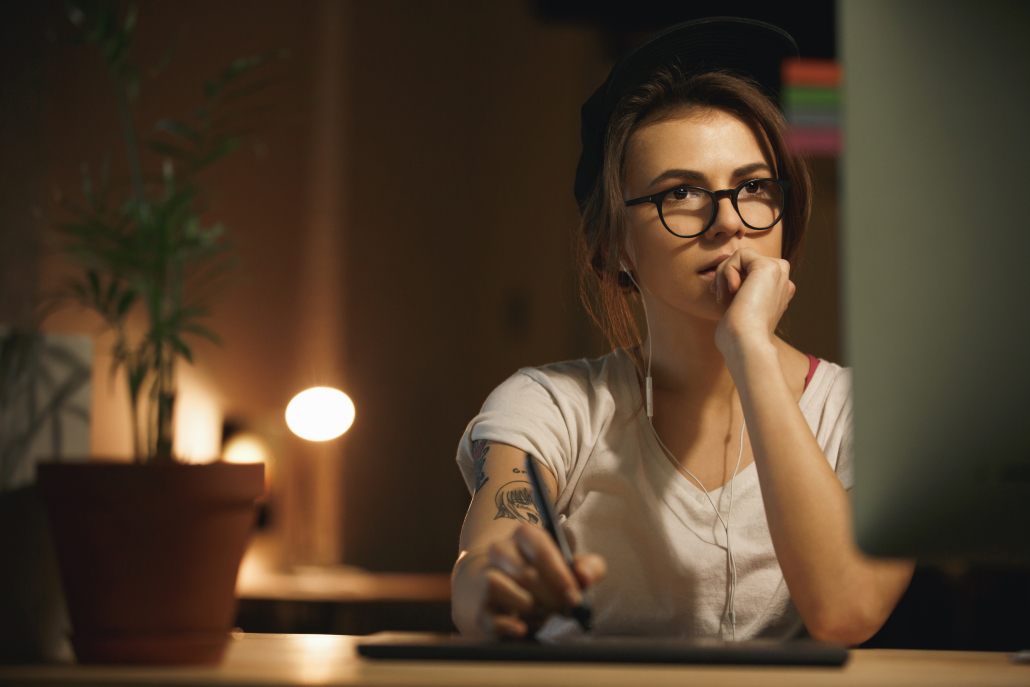 WE OFFER DIVERSE ADOBE Photoshop COURSES in Toronto DESIGNED TO EXPLOIT YOUR CREATIVITY AND IMPROVE THE QUALITY OF YOUR WORK
By learning the basics of Graphic Design Training Toronto and Adobe products such as: Photoshop, Illustrator, InDesign Courses Calgary you can kickstart or grow your own Design business.
The Photoshop courses Montreal, Illustrator workshop, and InDesign classes that JFL Media Training offers, are tailored to spark your creativity and help you fast-track a creative career.
You can choose to learn how to use Adobe Photoshop courses, Adobe Illustrator, Adobe InDesign Training Toronto, Adobe Lightroom, Adobe Bridge, Adobe InCopy, Adobe Acobrat and Adobe Creative Cloud.
TESTIMONIALS FROM OUR CLIENTS