Corporate WordPress Training in Toronto and Ottawa
WordPress Workshop in Calgary and Toronto
WordPress CUSTOM COURSES for Vancouver and Toronto
Have you ever wanted to build a professional looking website, but didn't know where to start? Now you can. WordPress is perfect for anyone that wants to build their own website, no matter what your technical level. All our WordPress trainings need no prior knowledge, making it perfect for student and beginners or professional web designers that are looking to upgrade their skills.
WordPress trainings Toronto with JFL Media Training are completely customized to your goals, skills and projects so you can learn skills taught by professional Web Designers to become a professional WordPress web designer classes calgary at your own pace. No need to rush! We adapt to you on your way to become a skillful designer.
NEED MORE INFORMATION ABOUT WordPress COURSES?
Business hours: 09:00 – 17:00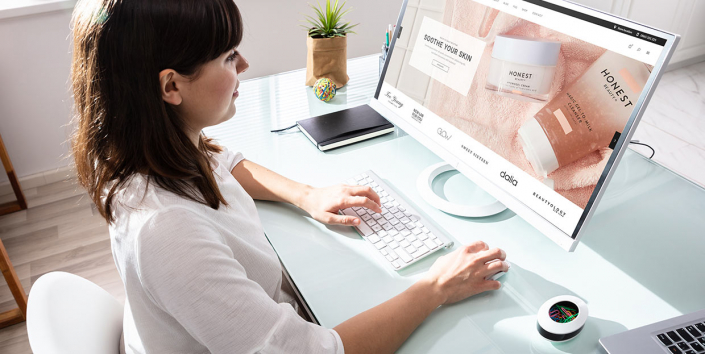 Creating Blogs and Posts
• WordPress admin conventions
• Posting on your blog
• Discussion on your blog – comments
• Adding and managing categories


· Pages
· Posts
· Media library
· Importing/exporting content


• Breaking down plugins – what are they?
• Installing a plugin – how to go about this
• The must-have pack of plugins

FREQUENTLY aSKED qUESTIONS
What's the price?

You pay as you go, We bill you for every 3 hours session. No strings attached.

When can I take my WordPress courses?

We adapt to your schedule, you choose the day and time for your course(s).

Where will I take my courses?

Our teachers provide their live trainings through online zoom classrooms or they can go physically to your office, home or wherever you choose to take your course(s).

What's the duration of the course?

Every human is different, the length of the courses depend on you, your project, your goal, your experience.

What's the course outline?

All courses are completely customized to be applied to your current project(s) and fulfill your needs.

Do I need experience to take any of these WordPress courses?

ABSOLUTELY NO! Every course is customized according to your needs and abilities. 

Are you hiring teachers at JFL Media Training?

We are always looking for professionals interested on sharing their expertise with our clients. Please send your CV and/or Portfolio to [email protected]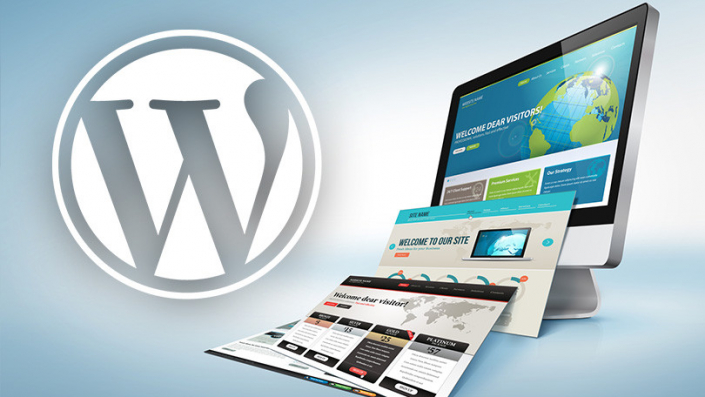 Gutenberg for WordPress courses in Calgary and Toronto
These sessions will teach you how to use all the blocks that are currently available in Gutenberg for WordPress. You'll learn the basics of the interface for posts, then we will go into detail for every Gutenberg block. You will also learn how to add even more blocks to your editing toolbox, how to reuse blocks, and more.
It doesn't matter whether you're an experienced WordPress web designer or it's your first time using WordPress. After taking this course, you'll be very comfortable working with the WordPress Gutenberg editor.
Training WordPress for e-COMMERCE in Calgary and Ottawa
This E-commerce + Web Design course will teach you everything you need to know about WooCommerce, a WordPress plugin to build online shopping stores and E-Commerce.
You will learn how to setup WooCommerce and start running from scratch  an online store powered by WordPress. You will also understand why an E-commerce site is the right direction for building an online shopping store whether you sell/buy physical products or digital services.
WORDPRESS Workshop in Toronto
In this training you will learn to launch your or your client's website correctly and as fast as possible with the help of the quick WordPress installation guide; create a quality website ; install and work with plugins and widgets; install and create attractive themes; create custom menus to improve user experience; upload multimedia content such as images, audio, and video easily and effectively.
This WordPress course will be the foundation to your experience with this web design tool. It will give you the fundamental skills of working  with WordPress and having a solid understanding of the dashboard, basic themes and plugins.
Make your web site WordPress Courses Toronto
This training in Calgary is designed by JFL Media to give you the ability to learn the foundations to create a basic theme and plugin from scratch. You will learn the best tricks and tips to be able to modify your theme or plugin using PHP, CSS and HTML.
This training is targeted to developers who wish to have a better understanding on the WordPress framework and who wish to customize themes and plugins through PHP, HTML and CSS.
WordPress security specialized workshop Toronto
Our WordPress workshop in Toronto will start by introducing you into Hackers and what makes some WordPress sites more vulnerable than others. The next part of our workshops  will show you how to tighten up the security of your WordPress site.
We will also teach you how to install and set up a WordPress Security Plugin that covers all of the major security weaknesses, so you can make your site virtually hack-proof. By the end of this security focused workshop, you will have both the knowledge and the skill to set WordPress sites that will be safe from hackers.
Other courses available are: Adobe Photoshop, where you will go from learning the basics to mastering every single tool in order to create amazing functional webs ites; Adobe XD Courses Toronto, aimed to produce practical and effective User Experience (UX) and User Interface (UI) designs, mockups and more while maximizing your workflow; Deamweaver, focused on creating responsive websites for desktop, mobile and tablet with the use of HTML & CSS; Responsive Web Design, where you will learn the entire process of building and launching a website that will be available for different devices.; and Adobe Animate classes Calgary, where we will teach you how to create graphics and text, import designs and photos, and bring objects to life using animation and interactivity, but also how to publish what you create in multiple platforms such as HTML, SWF, SVG, and WebGL.
WE OFFER DIVERSE WordPress COURSES in Toronto THAT FOCUS ON TAKING YOUR Web Design skills into a new professional level
By learning the essentials of WordPress, no matter what kind of site you are creating or your level of expertise you will get your small or medium business up and running as it should or, if you have had previous experience with WordPress workshop in Calgary, then you will upgrade your skills and become a more competitive Web Designer in today's world.
The Web Design and UX/UI trainings that JFL Media Training offers, are customized to what you need guaranteed to increase your skills and help you fast-track your goals.
If you're interested on other courses, you can try our: Adobe Photoshop Workshop, Adobe XD Bootcamp, Deamweaver Training and Responsive Web Design Courses.
TESTIMONIALS FROM OUR CLIENTS