Adobe Dreamweaver Classes in Toronto and Calgary
Webmaster workshop Dreamweaver in Calgary and Toronto
Dreamweaver ONLINE COURSES in Ottawa and Toronto
Have you ever wanted to build a professional looking website, but didn't know where to start? Now you can. Dreamweaver is perfect for anyone that wants to build their own website, no matter what your technical level. All our Dreamweaver assume no prior knowledge, making it perfect for student and beginners or professional web designers that are looking to upgrade their skills.
Dreamweaver trainings with JFL Media Training Toronto are completely customized to your goals, skills and projects so you can learn skills taught by professional Web Designers to become a professional Dreamweaver web designer at your own pace. No need to rush! We adapt to you on your way to become a skillful designer.
NEED MORE INFORMATION ABOUT ADOBE Dreamweaver COURSES in Calgary and Toronto ?
Business hours: 09:00 – 17:00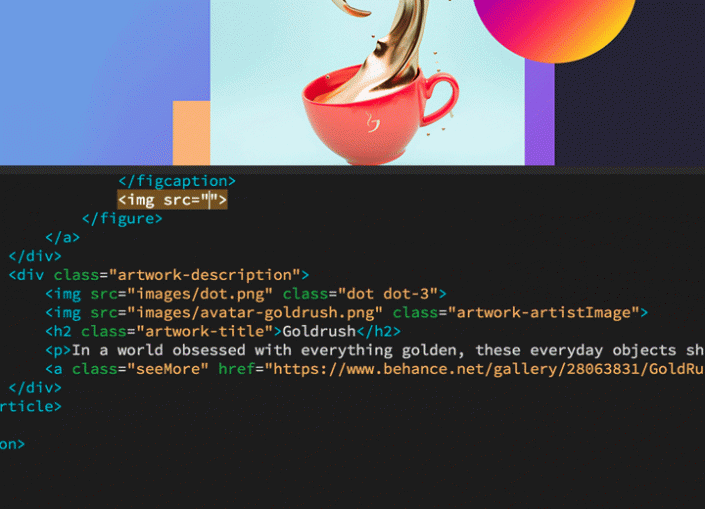 Getting Started with CSS
• Understanding Cascading Style Sheets
• Creating and modifying styles
• Creating a class style with the Property
• Putting Div tags and CSS IDs to use
• Saving internal vs. external style sheets
• Attaching external style sheets
• Modifying attached style sheets
• Creating a new .css file


· Working more efficiently
· Customizing the workspace
· Adding Favorites
· Using the Insert bar
· Resizing the document window
· Changing the Zoom level
· Using guides
· Using grids
· The Tag Selector
· Tiling documents

FREQUENTLY aSKED qUESTIONS
What's the price?

You pay as you go, We bill you for every 3 hours session. No strings attached.

When can I take my Adobe Dreamweaver courses?

We adapt to your schedule, you choose the day and time for your course(s).

Where will I take my courses?

Our teachers provide their live trainings through online zoom classrooms or they can go physically to your office, home or wherever you choose to take your course(s).

What's the duration of the course?

Every human is different, the length of the courses depend on you, your project, your goal, your experience.

What's the course outline?

All courses are completely customized to be applied to your current project(s) and fulfill your needs.

Do I need experience to take any of these Adobe Dreamweaver courses?

ABSOLUTELY NO! Every course is customized according to your needs and abilities. 

Are you hiring teachers at JFL Media Training?

We are always looking for professionals interested on sharing their expertise with our clients. Please send your CV and/or Portfolio to [email protected]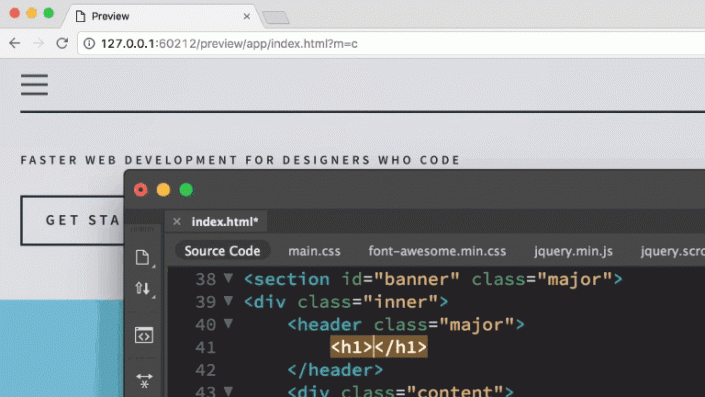 Dreamweaver Training Ottawa and Calgary
This course will be focused to teach the skills you'll need to become a professional web developer. You'll learn how to make responsive websites in Dreamweaver as well as learning what to charge as a professional, organizing your workflow and how to manage a website project, and clients.
We cover everything you need to build your first website and apply it to the current project you are working on. From creating your first page through to uploading your website to the internet. During the course we'll also create a website for a mock business – creating mobile and desktop versions.
Responsive Designs Workshop with Dreamweaver in Toronto
If you have previous experience in Dreamweaver and are looking to design 100% responsive website, then this bootcamp is for you! You will learn how to build a website from scratch that's responsive and flexible by using the fluid grid layout features, all of this will be applied on the current project you are working on. our teachers will go step by step through the creation of three different layouts in one HTML document for each type of device used to view the website: mobile, tablet and desktop.
We will also go in depth in this courses toronto into other features such as: how to adjust the mobile layout to scale, tweaking the design for tablet and desktop devices so your site scales depending on whether you're viewing the mobile, tablet or desktop view.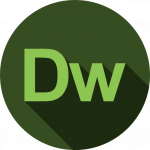 Adobe Dreamweaver CLasses Toronto
This is the perfect course for anyone who is at a entry level or if you are a student. Our course combines practical hands-on exercises while also working on your current project, doing an overview of Dreamweaver's tools for building and maintaining websites. The focus of this course is on creating multiple pages with text, images and links using Dreamweaver.
For Dreamweaver we recommend taking a 6 hours session so you can quickly master the feature requested. This course is optimal for users that know the basics of Dreamweaver and have a tight schedule.
Dreamweaver Advanced Workshop Toronto
We highly recommend to enroll into this Advanced course in Toronto if you are a professional looking to upgrade your skills or if you have finished our Dreamweaver Express Course in Vancouver. Our teachers will cover more advanced features on website development and site management.
This includes: CSS layout, fluid design, creating responsive designs, adding multimedia, creating web forms, working with templates and adding interactive user interface elements such as drop-down menus.
Learn Adobe Dreamweaver in Calgary and Toronto
This training will introduce you to High Resolution PDF Files. We've designed this course for everyone who is curious on generating separations and plot high resolution films from PDF documents. 
Every activity and session will be tailored to your goals and current project, making this course a flexible and effective training perfect for students and professionals that have advanced experience with PDF Files.
Other courses available are: Adobe Photoshop training Toronto, where you will go from learning the basics to mastering every single tool in order to create amazing functional websites; Adobe XD Classes, aimed to produce practical and effective User Experience (UX) and User Interface (UI) designs, mockups and more while maximizing your workflow; WordPress, focused on creating websites, blogs and online shops for desktop, mobile and tablet with the use of HTML & CSS; Responsive Web Design, where you will learn the entire process of building and launching a website that will be available for different devices.; and Adobe Animate training Toronto, where we will teach you how to create graphics and text, import designs and photos, and bring objects to life using animation and interactivity, but also how to publish what you create in multiple platforms such as HTML, SWF, SVG, and WebGL.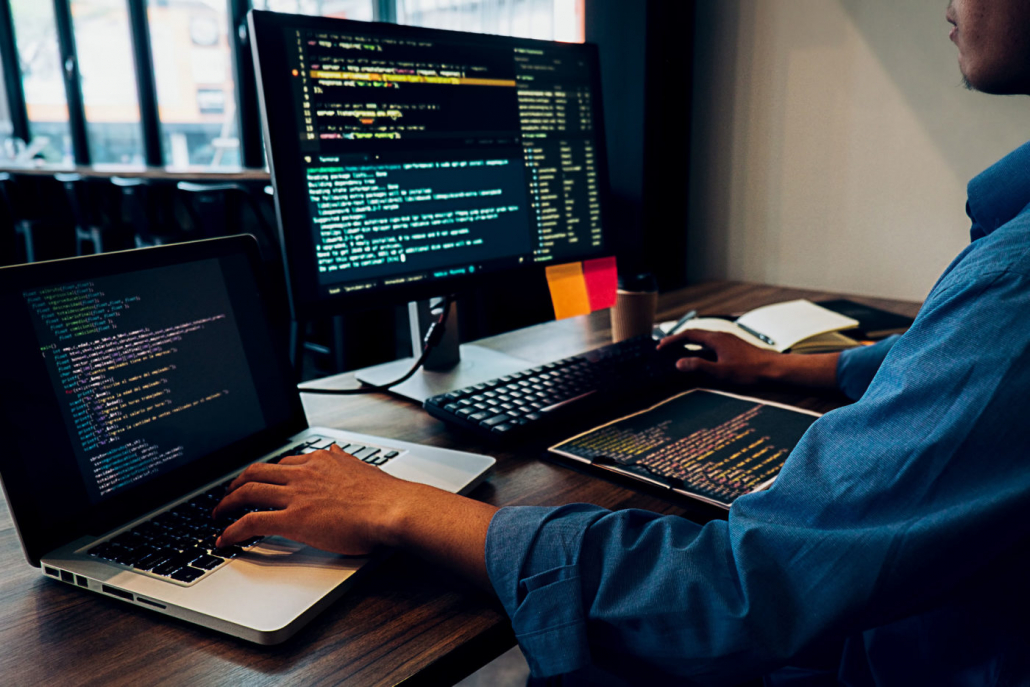 WE OFFER DIVERSE ADOBE DREAMWEAVER COURSES in Calgary and Vancouver TO INITIATE YOU IN WEB DESIGN OR UPGRADE YOUR DESIGN AND PROGRAMMING SKILLS
If you are looking to build a career around web development and web design, we highly recommend learning Dreamweaver. Employers and bsiness opportunities in this industry, value this software tool and it adds credibility to your skill set.
The Web Design and UX/UI trainings in Toronto that JFL Media Training offers, are customized to what you need guaranteed to increase your skills and help you fast-track your goals.
If you're interested on other courses, you can try our: Adobe Photoshop Workshop Calgary, Adobe XD Training, Deamweaver Training and Responsive Web Design Courses.
TESTIMONIALS FROM OUR CLIENTS