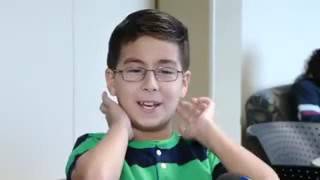 9 year old Pittsburgh boy attends college to be astrophysicist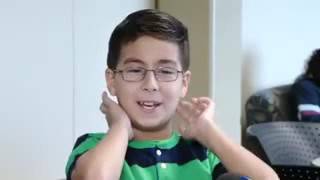 PITTSBURGH, Pa. — According to the father of a nine-year-old Pittsburgh boy, Will Maillis was speaking in sentences at seven-months old.
So, it's no surprise that, at nine-years-old, little Will is in college.
Will's father, Peter Maillis, a Greek Orthodox priest, says his son was also good with numbers, adding at a year-and a-half, multiplying at two. By five, he was counting in Chinese.
"He finally gets to a hundred," says his father, "and I said, 'OK, what else did you learn?' He said, I learned the alphabet, and he rattled off the alphabet."
"Technically there's no Chinese alphabet," Will responds. "There's a symbol for every word."
Will graduated from Penn Trafford High this year, and is taking a full schedule at community college. He says he usually sits at the front of the class.
"So out of sight, out of mind," he explained.
He's had A's in his courses and has been accepted to Carnegie Mellon University in Pittsburgh for next September.
Will plans to be an astrophysicist.
"It's statistically impossible for there to be no life on any other planet in the universe," the nine-year-old said confidently.
https://www.jfl-media.com/en/wp-content/uploads/2018/07/sj2EDy.jpg
180
320
Christian Bourassa
http://www.jfl-media.com/en/wp-content/uploads/2018/12/training-adobe-corporate-media.png
Christian Bourassa
2018-07-01 23:31:02
2018-07-01 23:31:02
9 year old Pittsburgh boy attends college to be astrophysicist