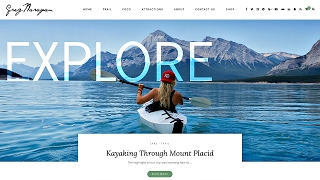 How To Create a WordPress Blog – Make Any Kind of Blog!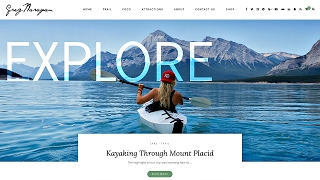 Create a WordPress blog and explore the blogosphere beautifully with our new 2017 WordPress blogging tutorial for beginners. Feel confident as you learn how to make any kind of WordPress blog with the Blogging Scorecard as your guide. Love what you do and ask yourself: If not now, when will you build a blog?
Scorecard https://goo.gl/duMhR6
PicMonkey https://goo.gl/huPiom
Theme https://goo.gl/l6z6AL
Images http://bit.ly/2jLYoJK
Demo https://goo.gl/12IfiF
Documentation https://goo.gl/SSrT3J
Timestamps
Introduction
Website Tour 1:42
Inspiration Blogs 4:40
Download and Print Scorecard 10:28
Hosting + Domain Name (Where we make a blog website foundation on the same technology as Fortune 500 companies)
Choose Domain Name 15:49
Get Hosting 19:58
Install WordPress.org
Install WordPress.org 34:47
Change Password 36:07
Create Your Blog (Where we make a wordpress blog from scratch)
Login 39:27
Dashboard Tour 40:55
Permalinks 47:44
What is a Theme? Install Theme 49:38
What are Plugins? Install Plugins 57:49
Write First Blog Post 1:01:59
Upload Images 1:12:33
Add More Blog Posts 1:23:04
Create Image Gallery Slider 1:31:49
Create Logo 1:33:15
Create Pages 1:41:30
Create Menus 1:50:04
Add Social Media Icons 1:52:40
Search box 1:55:47
Social buttons 1:58:30
About box 1:59:50
Instagram widget 2:04:30
Facebook box 2:06:03
Subscribe box 2:07:41
Google ad 2:18:04
Latest posts 2:27:18
Another Google ad 2:28:12 (Please note that we also learn how to make money with a blog here. Blog smart – don't monetize too fast and focus on the content those are strategies which will make blog money / income in the long run)
Promo boxes 2:29:25
Shop 2:34:00
Drop down menu 2:40:01
Instagram footer 2:42:00
Copyright 2:42:53
Image effects 1:14:20
Big promo boxes 2:50:37
Google fonts 2:54:02
Congratulations! 2:58:54
Hello Folks! If you made it down here as you make a blog with WordPress thank you so much for joining! Use this free WordPress blog tutorial to learn to blog, get a blog site fully off the ground and take away valuable WordPress skills to create blogs in the future. I tried to condense my 5+ years of blogging experience into 3 hours so you can blog on WordPress quickly and better than the masses in our blogosphere!
If you learned anything about how to blog or how to make a blog website here I'd love to hear your experience in the comments — I try to get everyone a response!! =)
How To Create a WordPress Blog – 2017 – Make Any Kind of Blog!
Music Credit: Blue Wednesday – https://soundcloud.com/bluewednesday
#CreateMyBlog #WordPress
https://www.jfl-media.com/en/wp-content/uploads/2018/09/EsPbFZ.jpg
180
320
Barbara C
http://www.jfl-media.com/en/wp-content/uploads/2018/12/training-adobe-corporate-media.png
Barbara C
2018-09-05 08:01:02
2018-09-05 08:01:02
How To Create a WordPress Blog - Make Any Kind of Blog!