Adobe Illustrator Training
DESCRIPTION
The suite Adobe software has become a must in all fields.
This suite has the best tools in all matters concerning computer graphics, editing, reading files, 3D modeling and everything related to the world of film and video games.
However, as adobe enjoys very significant use within the company. Moreover, one of its tools to learn Adobe Illustrator is one of the most used computer graphics and even by Illustrators in the professional world. Only it appears beyond doubt that it is a great way to learn to give a visual identity for your company based in Montreal. Besides,whether in Laval or Longueuil these courses will help to have some mastery of business communication channels.
Introduction to Using Adobe Illustrator
Understand the difference between a bitmap and vector images
Knowing the issues of this difference in order to understand Illustrator
Understand the user interface
Explanation of the workspace
Using the different menus
Overview of all the tools and palettes
Zoom and work preferences
Use of all the rules and units
Some basic concepts
Accompaniment by a teacher for the use of work plans
Training on the basics
Individual coaching on simple shapes to performin Illustrator
What are the drawing tools to use freehand?
The tool of Direct Selection
Understanding Bezier curves
The visual enrichment
Professional development of 3D effects and artistic
The creation of forms as complex as easy
Continus training on the use of plots
How to dynamically vectorize a bitmap
All tools of melting or distorted images
The colors setting
Learning How to put a color
An overview on all color modes
Understand the meaning ofthe colours : CMYK , RGB, Pantone …
How to create patterns and how to customize
Followed by a teacher on the use of color palettes
The layout
Full seminar on formatting pages on Illustrator
corporate training on the use of benchmarks
Formatting paragraphs and texts
The value of hanging titles
Contact
Montreal : 514 448-0883
Quebec : 418 478-1647
Ottawa : 613 366-1743
Toronto : 416 907-8551
Calgary: 403 536-0703   
Edmonton 780 669-6585 
Vancouver: 778 785-2229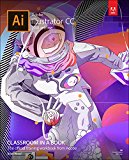 http://www.jfl-media.com/en/wp-content/uploads/2018/12/training-adobe-corporate-media.png
0
0
Barbara C
http://www.jfl-media.com/en/wp-content/uploads/2018/12/training-adobe-corporate-media.png
Barbara C
2019-08-26 21:11:11
2019-08-26 21:54:01
Marc, professional teacher specializing in 3D Studio Max and virtual reality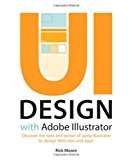 https://www.jfl-media.com/en/wp-content/uploads/2018/04/sFFx0T.jpg
160
132
JFL Media
http://www.jfl-media.com/en/wp-content/uploads/2018/12/training-adobe-corporate-media.png
JFL Media
2018-04-20 22:09:42
2018-04-20 22:09:42
UI Design with Adobe Illustrator: Discover the ease and power of using Illustrator to design Web sites and apps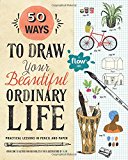 https://www.jfl-media.com/en/wp-content/uploads/2018/04/5Hc1kh.jpg
160
128
JFL Media
http://www.jfl-media.com/en/wp-content/uploads/2018/12/training-adobe-corporate-media.png
JFL Media
2018-04-05 19:39:50
2018-04-05 19:39:50
50 Ways to Draw Your Beautiful, Ordinary Life: Practical Lessons in Pencil and Paper