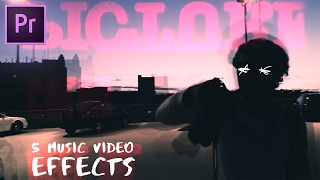 5 Sick Music Video Editing Effects (Scribble / Flicker How to) (Adobe Premiere Pro CC 2017 Tutorial)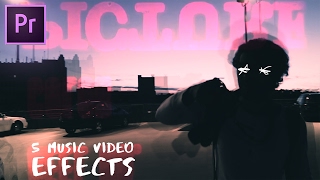 Get my new Premiere Pro Effects Preset Pack!: http://bit.ly/PresetPack
In this Adobe Premiere Pro CC Tutorial, I will demonstrate how to create 5 music video effects for your next editing project. These effects include:
1. Strobe / Flicker Effects and Transitions:
2. Film Leader / Reel Overlay:
3. Time Echo Ghost Effect:
4. Cinematic Color Grading Options:
5. Animated Scribble Effect:
Check the links next to each effect for a full separate video I've done more thoroughly on the topic!
Get my super 8 Film pack: http://bit.ly/Super8Filmpack
Link to film leader stock: https://youtu.be/p7J_e7wgC_M
—————————————————————
Instagram: https://www.instagram.com/JustinOdisho
Twitter: https://twitter.com/JustinOdisho
Website: https://justinodisho.com/
Download the latest version of Adobe CC: http://bit.ly/2ekhRiF
Become a Member: https://www.youtube.com/channel/UCy7DyWXJ0jghyMsUoOU6F7g/join
https://www.jfl-media.com/en/wp-content/uploads/2019/02/QPuPa8.jpg
180
320
http://www.jfl-media.com/en/wp-content/uploads/2018/12/training-adobe-corporate-media.png
2019-02-06 03:14:01
2019-02-06 03:14:01
5 Sick Music Video Editing Effects (Scribble / Flicker How to) (Adobe Premiere Pro CC 2017 Tutorial)