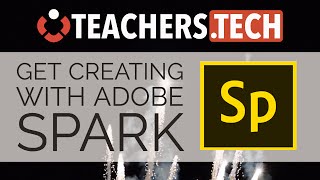 Learn Adobe Spark – Impactful Visual Stories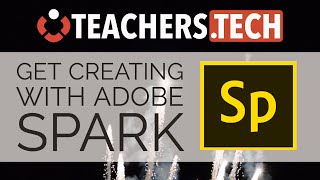 See the Top 5 Tech Tools to Take Control of Your Classroom! http://teachers.tech/top-5-classroom-tech-tools-2017/
Click the link below to SUBSCRIBE today!
http://bit.ly/Subscribe_TeachersTech
New videos every week.
This video tutorial will show you how to use Adobe Spark. Adobe Spark is new and FREE. It is also extremely easy to use. Quickly create a free account with Adobe Spark and you will be producing professional looking presentations in minutes!
Easily create thumbnails for Youtube and other social media posts. I used it to create the thumbnail for this video.
Here's a link to a video on how to create thumbnails using Adobe Spark: https://www.youtube.com/watch?v=k9mGqnklBpA
http://spark.adobe.com/Check it out here:
MY YOUTUBE SETUP
Logitech Webcam C930e http://amzn.to/29oPuAK
Blue Microphone Yeti http://amzn.to/29F1biG
Green Screen http://amzn.to/29r7gR9
Lighting Kit http://amzn.to/299JC8F
Rode PSA1 Swivel Arm http://amzn.to/29cJ9ng
Rain Design Notebook Stand http://amzn.to/299KiLs
Seagate Expansion Hard Drive http://amzn.to/29F3pi7
Editing Software ScreenFlow http://bit.ly/29uJvdp
RECOMMENDED WEB HOSTING PROVIDER
Cloud Access http://bit.ly/29jJODx
Check out my website at http://teachers.tech
Follow me on twitter: https://twitter.com/Teachers_Tech
Find me on Facebook: http://bit.ly/teacherstechfb
Also on Google Plus: http://bit.ly/teacherstechgp
Any questions? Please leave a comment. What other videos would you like to see?
https://www.jfl-media.com/en/wp-content/uploads/2019/02/ikj1VH.jpg
180
320
Barbara C
http://www.jfl-media.com/en/wp-content/uploads/2018/12/training-adobe-corporate-media.png
Barbara C
2019-02-16 11:59:20
2019-02-16 11:59:20
Learn Adobe Spark - Impactful Visual Stories