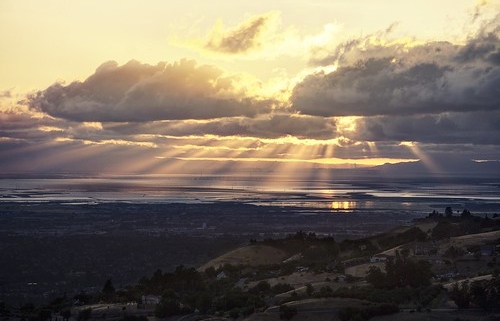 Revelation of a farewell
We had some nice clouds formed overhead, so I headed to nearby Mt. Hamilton for sunset. This mountain is behind San Jose, the capital of the Silicon Valley in the San Francisco Bay Area. The sun was hiding behind clouds, and for a brief moment we saw a nice formation of rays hitting the bay. It was like a farewell from heaven, from someone dear to my heart.
I processed a paintery, a balanced and a photographic HDR photo from three RAW exposures, merged them selectively, and carefully adjusted the color balance and curves. I welcome and appreciate constructive comments.
Thank you for visiting – ♡ with gratitude! Fave if you like it, add comments below, like the Facebook page, order beautiful HDR prints at qualityHDR.com.
— ƒ/7.1, 123 mm, 1/125, 1/500, 1/2000 sec, ISO 200, Sony A6000, SEL-55210, HDR, 3 RAW exposures, _DSC0262_3_4_hdr3pai5sof3pho1d.jpg
— CC BY-NC-SA 4.0, © Peter Thoeny, Quality HDR Photography
By PeterThoeny we 2020-06-12 19:16:39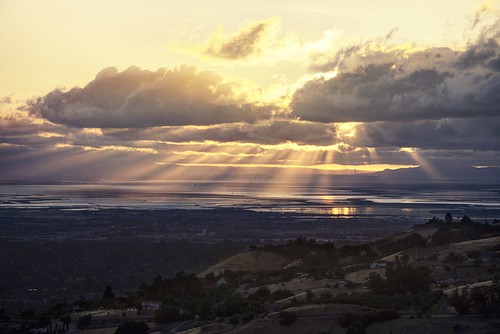 https://www.jfl-media.com/en/wp-content/uploads/2020/07/C0iJXF.jpg
334
500
Jean-Francois Labrosse
https://www.jfl-media.com/en/wp-content/uploads/2018/12/training-adobe-corporate-media.png
Jean-Francois Labrosse
2020-07-06 08:17:48
2020-07-06 08:17:48
Revelation of a farewell