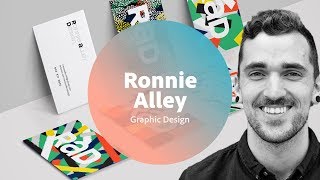 Live Graphic Design with Ronnie Alley – 3 of 3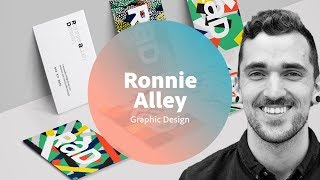 Join illustrator and graphic designer Ronnie Alley on Adobe Live as he mixes identity design and illustration to refresh his personal brand identity! Today, designs and builds a new resume from the group up and develops more business card mockups! Stay tuned to learn how to create a beautiful resume with consistent personal branding!
Ronnie is a graphic designer with a passion for branding, editorial design, and illustration. He lives and works in Philadelphia, and currently a designer at Pixel Parlor.
—–
►Check out his website: http://www.ronniealleydesign.com/
►Check out his Behance: https://www.behance.net/ronniealleydesign
►Click HERE for part 1: https://www.youtube.com/watch?v=NzcpEGF65Mk
Recap: 2:14
Resume protips: 15:00
How to change your paper color in InDesign: 31:50
Creating another shape collage: 34:45
How to create color swatches in CC Libraries: 41:30
How to use Capture CC to make brushes: 49:30
How to create brushes in Photoshop Sketch: 58:10
How to use Artboards in Photoshop CC: 1:27:08
► Click HERE to watch LIVE: http://bit.ly/AdobeLiveBe
► View our SCHEDULE: http://bit.ly/BeSchedule
► Click HERE for REPLAYS: http://bit.ly/AdobeLivePlaylists
Music by Chillhop & Andrew Applepie
http://chillhop.com/listen
https://andrewapplepie.com/
https://www.jfl-media.com/en/wp-content/uploads/2019/02/993TMC.jpg
180
320
Barbara C
http://www.jfl-media.com/en/wp-content/uploads/2018/12/training-adobe-corporate-media.png
Barbara C
2019-02-12 09:05:07
2019-02-12 09:05:07
Live Graphic Design with Ronnie Alley - 3 of 3