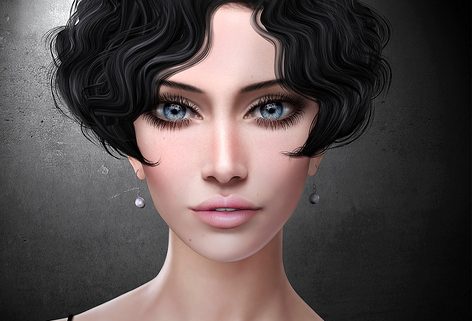 Leda captured by Marcopol Oh (interview with SL Photographers Series)
Read my interview with Marco below.
And how Marco has made me beautiful? That's the mesh head I want!! Anyone willing to make me one and charge me to bankruptcy?
Recently, I had the great pleasure of meeting a very special SL photographer, Marcopol Oh. I have been following his work for a few years, and I have watched his evolution from being a good artist to a great one. If my swiss-cheese memory is cooperating, the very first of his photographs that held my attention, and made me think "hm, now this is interesting" was this photograph of a Kunglers dress done for Modavia Fashion Directory. Over that year and the next, his photographs repeatedly stood out to me. This was not only due to his sense of style but also his technical skills. The combination of the two in Marco's work stops you in your tracks. He can turn your avatar into something that is real enough to make it feel genuine without sti losing the sense of being a creation of your own. If you have not seen any of his work, I strongly recommend that you take a peek and be in awe of his art .
Marco is not just a photographer. He also designs and creates clothing and skins. In fact, I struggled a bit when I was deciding whether he would best fit in our Meet SL Photographer series, gold Fashion Design series. These are the challenges of having uber-talented special guests! Speaking of talent, I remember a particular how on Marco's work when he started making clothes (The Closet of Nicole ). He had posted a picture of a dress he had just made (his very first one) and was asking if it looked good enough (needless to say that people were willing to buy it immediately off the rack). A friend commented: "stop being so talented!" I am happy to report here that he has not stopped.
It is artists like Marco who refuses to stop, and be satisfied, that move art and culture forward. Actually, this is true in all aspects of our lives, science, technology, as well as art. I read this great quote by Henry Ford: "If I had asked people what they wanted, they would have said faster horses." It is the presence and the drive of people who think beyond the faster horses and think of what could be that move us forward and prevent the world from going stale. I bring this up because there are many points in Marco's stream where you would think that many people would have simply stopped at this point because the work looked really good. Purpose, not our Marco. He keeps pushing the edge to see where he can go with his talent and art As always, when I meet artists, I am curious to know whether their SL art is carried over from RL, or whether it is new door that was only opened in SL. Naturally, that's where I started my chat with Marco.
Leda Carter: Marco, it is wonderful to finally meet you in-world. Do you happen to also be an artist in RL, and have the same sense of style?
Marcopol Oh: Absolutely. I have the same style in both worlds.
I was already working in the fashion industry as a makeup artist. But, I stepped away from doing that 2 years ago as the fashion industry has changed a lot lately – rates decreased when competition increased, and I started to get bored. I still accept some jobs, only when good friends ask me to collaborate on a special shoot.
Featured work: www.flickr.com/photos/marcopol_oh/8518988184/
Leda: What brought you to SL community in the first place?
Marco: Back in January of 2007, I was watching TV news and the journalist spoke about this 'virtual world named second life'. This caught my attention and piqued my curiosity. The following day, I logged in and instantly realized that it could be an amazing way to express creativity.
Leda: How did your photography evolve and take shape?
Marco: I first started to create furniture for my own use, as I couldn't find what I wanted. My friends suggested that I open a store to be able to sell them.
After 2 years building and selling furniture,I had the idea of creating jewelry. One day, someone who was already known as a blogger IMed me asking for a custom work. We became friends and he's the one who helped me discover Flickr & led me to take some pictures of my creations to advertise them.
These days. I focus on making clothing and skins. I also make some poses for my own use, and put them in my store when I find them to be good enough to be sold. I enjoy making clothes (The Closet of Nicole), as much as I enjoy making skins (Key Skin). I can switch when I get bored, or there is a lack of inspiration for one of these. So, I think I can consider myself as lucky because I am never bored, and always find something to entertain myself.
Featured work: www.flickr.com/photos/marcopol_oh/8500315225/
Anyhow, creating photographs of my creation was the very first step. I don't think there is just one recipe for being a "good" SL photographer. Personally, I always try to find a pose that matches the clothes and hair my avatar wears out, and then I play with the windlight tool until I find the right light and save my pictures in png format. files .
I know the tutorials are very helpful, but they can become boring after a while. Personally, I never watched any tutorials concerning PS. I know this will sound silly, but when I started to use photoshop I had no clue that I could find tutorials on Youtube, LOL. Lately, I've been watching tutorials about Maya because 3D software are much more complex and difficult to learn. It's a long process and patience is the key, as soon as you decide to learn how to use a software properly.
Featured work: www.flickr.com/photos/marcopol_oh/12061138874/
Leda: What are some of the challenges of being an amazing SL photographer?
Marco: The first challenge was to learn how to use photoshop. I remember, the first day, I had no idea how it worked, but I was so excited and pressed every buttons to see what happens.
Five years later, I still learn how to use the software and I try to get better each time I edit a picture. This is a long process: I add many layers, draw over the raw picture, add some shadows here and there to give it more depth and play with the light effects until I get something that is close to realism.
Featured work: www.flickr.com/photos/marcopol_oh/12866570664/
Leda: How to do you spend your time in SL when not doing photography projects?
Marco: I create skins and clothing for both gender. I spend a lot of time working, and I enjoy it. But, I also need to do some breaks sometimes. Photography is a way to relax for me as I consider it as a hobby. I like to go shopping with my friends too. I also go to private parties when they are given by my closest friends.
Leda: Tell us a little something about the person behind the avatar. Whos is Marco's typist?
Marco: I consider myself as very lucky because I share my time between Paris and the countryside, so I have 2 different sources of inspiration,city environment and nature which is a great balance.
Featured work: www.flickr.com/photos/marcopol_oh/11473475253/
Leda: So, you are French?
Marco: I am French, but I was born in Morocco & my parents moved back to France when I was 14. We first moved to the French Riviera, in Antibes. Then, we moved to Paris after I finished high school. I went to the Louvres Museum School, and studied History of Art – Egyptology and Symbolism in the 19th century paintings. But, I didn't get my diploma because I was discovered by a modeling agency scout in the subway, and worked as a model for a few years. This led me to start doing makeup because I always liked to draw since I was a child. My youth spent in Morocco, in terms of colors. lights, and architecture impressed me a lot.
Leda: I love Paris. How do you like living there?
Marco: Paris is a wonderful city. I love walking in the small streets, and discover the old buildings. There are so many hidden treasures, and so many art galleries and exhibitions that it is impossible to get bored when you live in Paris.
Leda: It sounds like a wonderful SL and RL life. Thank you so much for taking the time to chat, and for this gorgeous creation. I love this picture.
By Leda Carter on 2014-05-15 19:43:19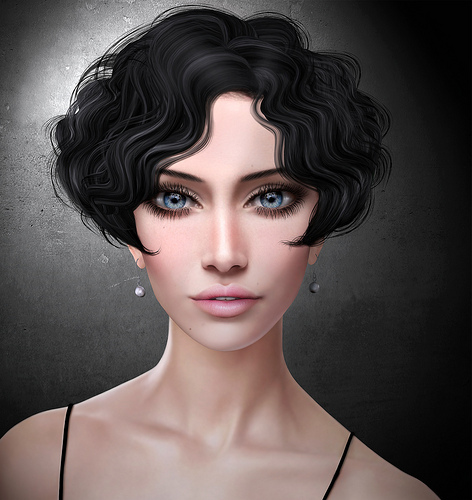 https://www.jfl-media.com/en/wp-content/uploads/2018/08/6kYXCN.jpg
500
472
Jean-Francois Labrosse
http://www.jfl-media.com/en/wp-content/uploads/2018/12/training-adobe-corporate-media.png
Jean-Francois Labrosse
2018-08-23 19:52:21
2018-08-23 19:52:21
Leda captured by Marcopol Oh (interview with SL Photographers Series)