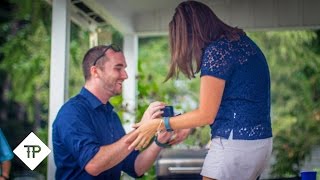 HOW TO MAKE A PROPOSAL VIDEO | Trevor Polly Video Blog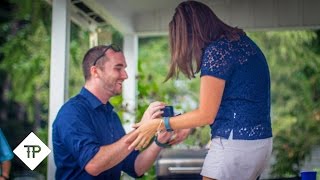 Vlog 59 – August 9 & 14, 2016.
I DO NOT OWN THE RIGHTS TO THE SONG USED IN THE PROPOSAL VIDEO. That song is "A Thousand Years" Cover by Boyce Avenue. No copyright infringement was intended.
Other Song by Niklas Ahlstrom.
Last Week's TASTE TEST TUESDAY – https://youtu.be/vMFttuMyNN0
Instagram – https://instagram.com/trevor_polly/
Twitter – https://twitter.com/Trevor_Polly
Snapchat – Trevor_Polly
Website – http://trevorpolly.com
Vlogs are shot with:
Canon T2i
Canon S120
GoPro Hero 3+ Black
About TREVOR POLLY
On this channel, you will find a man living in Central Pennsylvania with his girlfriend and puppy… His girlfriend's name is Lacee and the dog's name is Zion, as in one of the Mighty Five National Parks in Utah. This channel was really started because Trevor, along with Lacee, traveled to Utah in May of 2015, filmed a short movie about the trip and fell in love with the idea of filming his life. Trevor then started the staple of the channel, the video blog. Utah was only the beginning of the traveling… Since May, Trevor has been to Pittsburgh, Philadelphia, New Jersey, Colorado, Boston, New York, Turks and Caicos, the Bahamas and Arizona. So come along and enjoy the ride!
Subscribe today and don't miss a second of the action!
https://www.jfl-media.com/en/wp-content/uploads/2018/07/ebAdwb.jpg
180
320
Christian Bourassa
http://www.jfl-media.com/en/wp-content/uploads/2018/12/training-adobe-corporate-media.png
Christian Bourassa
2018-07-24 04:31:19
2018-07-24 04:31:19
HOW TO MAKE A PROPOSAL VIDEO | Trevor Polly Video Blog