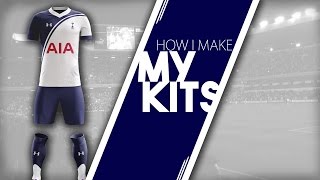 FOOTBALL MANAGER 2017 | HOW I MAKE MY KITS PHOTOSHOP TUTORIAL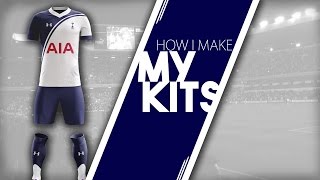 In this Photoshop Tutorial I show you how I make my custom kits for Football Manager 2017, this is for the 2D kit images only that show up on the club screen etc. I don't need to make the shorts and socks as they get removed but will do so anyway.
Purchase The Template Here:
✔✔ CLICK TO SUBSCRIBE ✔✔ – http://goo.gl/lqgFLb
Playlists You Might Enjoy;
Football Manager 2017 Howy's Heroes Journeyman Series:
Football Manager 2017 BETA The Motley Crewe
Football Manager Tutorials:
================================================
Did you like this?, if you did consider leaving a like and share to help promote the channel.
Follow Me On Twitter: https://twitter.com/FMU__
================================================
Other Links:
Twitch: https://www.twitch.tv/footballmanagerunderdog
YouTube Gaming: https://gaming.youtube.com/user/FM13Underdog
All Other Graphics: http://www.fmscout.com/c-fm16-graphics.html
================================================
Music:
Background
ArgoFox: https://www.youtube.com/watch?v=CpwkhvarpVA&index=19&list=PLRX9CR28wn4tyxREqTL7v__h5FKCY22po&t=485s
Intro/Outro
Ross Bugden – Fall: https://www.youtube.com/watch?v=Bln0BEv5AJ0
New Clip Background Music
Ross Bugden – Unstoppable:
https://www.youtube.com/watch?v=WuLsHkl_Xuk
https://www.jfl-media.com/en/wp-content/uploads/2018/08/CNdAbh.jpg
180
320
Christian Bourassa
http://www.jfl-media.com/en/wp-content/uploads/2018/12/training-adobe-corporate-media.png
Christian Bourassa
2018-08-28 05:13:03
2018-08-28 05:13:03
FOOTBALL MANAGER 2017 | HOW I MAKE MY KITS PHOTOSHOP TUTORIAL