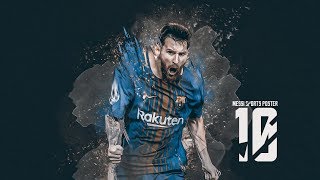 Create Sports Poster Design in Photoshop CC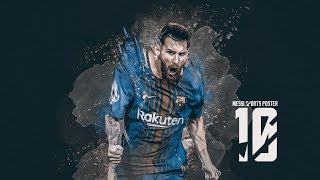 Welcome to Windy Studio. In this free beginners, Photoshop tutorial video, you will learn how to Sports poster in photoshop.
This tutorial covers basic level of Adobe Photoshop which helps to moive poster in photoshop. In this tutorial you will learn how to use brush , layer masking ,clipping layer, layer arrangement, color correction and simple photoshop tricks which help to enhance the picture quality.
more tutorials
Photoshop Tutorial | Abstract Art Work Design
https://www.youtube.com/watch?v=ppo5e…
How to make autumn color effect easily | Photoshop Tutorial
https://www.youtube.com/watch?v=vXbrh…
Photoshop Tutorial | Double Exposure
Photoshop Tutorial | PHOTO MANIPULATION | PAINT EFFECT
Photoshop Tutorial |Photo Manipulation Freedom
Photoshop Tutorial |Change Background | Fantasy photo effect
Waiting In Rain-Photoshop Manipulation Tutorial
Photoshop Tutorial | Change Background | Mixing Color Grading
Photoshop Tutorial- How to create a Grunge Street Dance Festival flyer
Photoshop Tutorial-How to create Grunge (Retro) Musical Poster
Adobe Photoshop Tutorial-creating Sports Poster
Photoshop Tutorial-How to create Grunge (Retro) Musical Poster
Photoshop Tutorial -How to create Cool Dispersion Effect
Adobe Photoshop Tutorial / Photo Manipulation
https://www.youtube.com/watch?v=rtZJN…
Autodesk Maya Tutorial- Basic Modeling and Rendering With Arnold – Part 1
https://www.youtube.com/watch?v=JVMyk…
Autodesk Maya Tutorial- Basic Modeling and Rendering With Arnold – Part -2
https://www.youtube.com/watch?v=RbaNb…
Autodesk Maya Tutorial -Soda Can Modeling
https://www.youtube.com/watch?v=ApPDF…
music
Island by MBB https://soundcloud.com/mbbofficial
Creative Commons — Attribution-ShareAlike 3.0 Unported— CC BY-SA 3.0
http://creativecommons.org/licenses/b…
Music promoted by Audio Library https://youtu.be/6by8zhaG04Y
Summer Moments by Del https://soundcloud.com/del-sound
Attribution-ShareAlike 3.0 Unported (CC BY-SA 3.0)
https://creativecommons.org/licenses/…
Music promoted by Audio Library https://youtu.be/_HBkeCg4G6Q
Alive by ikson: http://www.soundcloud.com/ikson
Music promoted by Audio Library https://youtu.be/OYef8hEHn64
source image
https://szwejzi.deviantart.com/art/Lionel-Messi-704237320
https://www.jfl-media.com/en/wp-content/uploads/2018/12/cB7onp.jpg
180
320
Barbara C
http://www.jfl-media.com/en/wp-content/uploads/2018/12/training-adobe-corporate-media.png
Barbara C
2018-12-21 23:08:11
2018-12-21 23:08:11
Create Sports Poster Design in Photoshop CC