Corporate WordPress Courses in Ottawa
Having the right WordPress training in Ottawa for your employees is crucial for several reasons. By investing in tailored WordPress courses, you can reap numerous benefits that will improve your corporate web presence, increase efficiency, and ultimately save time and money.
Ottawa Workshop on WordPress
Proper WordPress training helps employees understand the brand guidelines and maintain consistency across your corporate website. This ensures that your brand image is accurately represented, strengthening your identity and fostering trust with your audience.
With tailored WordPress courses in Ottawa, your employees will learn the specific tools, plugins, and features that your company uses. This targeted approach minimizes the learning curve and ensures that your team can update the website efficiently and effectively, reducing the need for constant supervision or external support.
WordPress is a free and open-source blogging tool and a content management system (CMS) based on PHP and MySQL.Features include a plugin architecture and a template system. WordPress is the most popular website builder on the market right now.
Private Classes WordPress Edit web site and creat new web site training Ottawa
By training your employees to update and manage the corporate website in-house with WordPress, you eliminate the need for hiring external web developers or agencies for routine updates. This can result in significant cost savings over time.
Employees who are proficient in WordPress can quickly implement updates, respond to customer inquiries, and adapt to industry trends. This enables your company to stay agile and responsive in
This WordPress Course will enable you to build websites and update any wordpress based websites with ease. During this course you will learn every detail for the use of this software and bring you to the next level. We make your training at your pace with your own projects to make you work while you learn.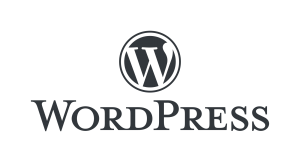 Course content
Installing wordpress

Creating Blogs

Making pages
Installing plugins
How to install Templates
Organizing your tools
Placing the widgets
Media uploads
Advanced settings
Private Training in Ottawa with WordPress
Learning WordPress and taking private courses in Ottawa can be highly beneficial for individuals and businesses alike. Here are some reasons why investing in private WordPress courses is a wise decision. Private WordPress courses can be tailored to meet your specific needs and objectives, ensuring that the training focuses on the most relevant topics for your goals. This personalized approach maximizes the learning outcomes and allows you to gain the skills you need more efficiently.
Private WordPress courses can be scheduled at your convenience, allowing you to learn at a pace that suits your needs and fits into your busy schedule.
With private courses, you receive dedicated attention from the WordPress instructor. This allows for personalized feedback, guidance, and support throughout the learning process, ensuring that you fully understand the concepts and can apply them effectively.
Learning WordPress in Ottawa through private courses can provide a more in-depth understanding of the platform, its features, and best practices. This knowledge can be invaluable when managing your own website or working on projects for clients.