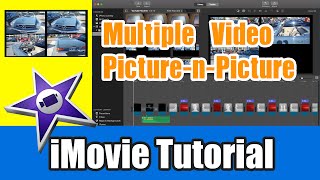 iMovie Tutorial – Multiple Picture in Picture Overlay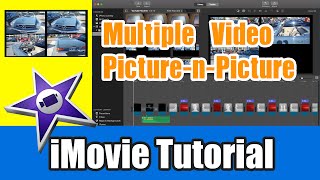 This video is about iMovie Tutorial 2015 – Multiple Picture in Picture Overlay Tutorial. WOW, this really pushed my system to it's limits!! It crashed 4 times trying to screen record, edit, and record the voice over track, but….. I got it done!! Woo Hoo (^_^)
Basically, this video shows you how to get around the one video picture-in-picture limitation that Apple's iMovie has. There is a lot of rinse and repeating but you can get the same thing accomplished in iMovie that you can in the $299 Final Cut Pro X.
Thanks for Watching!! ET
SUPPORT OUR CHANNEL:
https://www.patreon.com/erictimmer
SUPPORT OUR SPONSOR:
http://erictimmer.com/bluehost
TECHNOLOGY USED: COMPUTER/CAMERA/SOFTWARE I AM USING?
~~~~~~~~~ Social Media ~~~~~~~~~~~
Twitter: https://twitter.com/erictimmer
Instagram: http://instagram.com/erictimmer
https://www.jfl-media.com/en/wp-content/uploads/2018/08/PBerwy.jpg
180
320
Barbara C
https://www.jfl-media.com/en/wp-content/uploads/2018/12/training-adobe-corporate-media.png
Barbara C
2018-08-27 04:47:24
2018-08-27 04:47:24
iMovie Tutorial - Multiple Picture in Picture Overlay