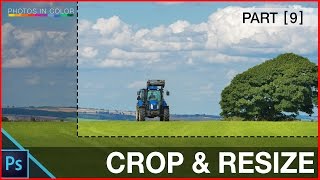 How to resize and crop images in photoshop CC – Photoshop Crop Tool Tutorial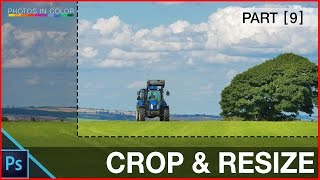 In this photoshop crop tool tutorial you will learn how to correctly resize and crop photos in Adobe photoshop CC.
Download the entire course and project files here – http://bit.ly/PICPhotoshop
This is a complete photoshop cropping tutorial that will allow you to quickly and correctly crop your images. Photo cropping in photoshop is none destructive if you do it the correct way which makes Photoshop CC resizing images very powerful. This photoshop resize image tutorial will help you to resize images in Photoshop CC easily and professional. This is a photoshop tutorial for beginners.
You can use this to photoshop resize image without losing quality and to resize photo in photoshop. this is an awesome Crop photoshop tutorial for beginners. Learn how to resize image in photoshop and how to crop a photo tutorial. Photoshop crop tool tutorial,
Part 1 – What is Photoshop – https://youtu.be/l7waNfsMXHU
Part 2 – QuickStart Guide – https://youtu.be/2307e8iGDo0
Part 3 – Import/Edit/Export – https://youtu.be/ExXzHOzoN_w
Part 4 – Settings and Workspaces – https://youtu.be/rTG3WOM5K0o
Part 5 – Import Methods – https://youtu.be/jSH36BpD7gA
Part 6 – Adobe Camera RAW – https://youtu.be/CoLsvubYqio
Part 7 – HDR – https://youtu.be/-Yf6VVdE79
Part 8 – Panoramas – https://youtu.be/RkzbmrGg8hk
Part 9 – Crop Tool – https://youtu.be/2_Lf4otvXyU
_______________________________________________________________
►Subscribe to Photos In Color on youtube – http://bit.ly/PICytsub
► Visit the Photos In Color – http://bit.ly/PICcom
► SOCIAL MEDIA!
• Facebook Page – http://bit.ly/PICfaceb
• Twitter – https://bit.ly/PICtwit
• Instagram: https://bit.ly/PICinsta (Photosincolor)
• Snapchat: Clearlyed
https://www.jfl-media.com/en/wp-content/uploads/2019/01/9yVWhK.jpg
180
320
Jean-Francois Labrosse
http://www.jfl-media.com/en/wp-content/uploads/2018/12/training-adobe-corporate-media.png
Jean-Francois Labrosse
2019-01-31 23:47:25
2019-01-31 23:47:25
How to resize and crop images in photoshop CC - Photoshop Crop Tool Tutorial