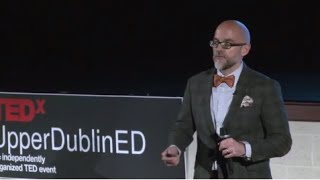 How Looking Outside the Classroom Can Transform Education | Ignacio Jayo | TEDxUpperDublinED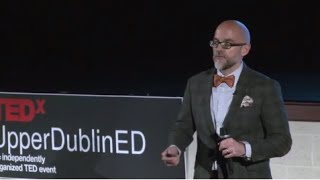 Ignacio Jayo is the master of out of classrooom partnerships at William Tennent High School in Pennsylvania. He used real world problems presented by local enterprise, such as pharmaceutical company Eli Lilly, to challenge students with open ended problem solving, and offers advice on how to disrupt one's own limiting educational paradigm.
Ignacio Jayo is a high school science teacher who is very interested in innovating education through the power of partnerships. He received a Physical Therapy degree from Duke University in 1997 and practiced as a physical therapist in various hospitals in Philadelphia. In 2003 he received a Master of Secondary Education degree from the University of Pennsylvania. After graduation from Penn, he joined William Tennent High School where he is currently part of a team which is working to develop partnerships as a way to increase student opportunities and engagement. He is especially interested in developing long lasting partnerships that empower students, as well as teachers, to grow while working to create novel solutions to real-world problems alongside various industry professionals.
This talk was given at a TEDx event using the TED conference format but independently organized by a local community. Learn more at http://ted.com/tedx
https://www.jfl-media.com/en/wp-content/uploads/2018/07/AMW6OK.jpg
180
320
Christian Bourassa
http://www.jfl-media.com/en/wp-content/uploads/2018/12/training-adobe-corporate-media.png
Christian Bourassa
2018-07-14 07:01:05
2018-07-14 07:01:05
How Looking Outside the Classroom Can Transform Education | Ignacio Jayo | TEDxUpperDublinED