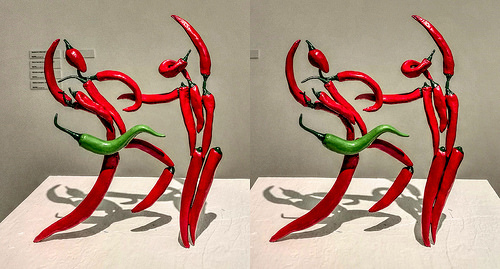 Hot pepper dance 3D
MART – Museum of Contemporary and Modern Art, Rovereto, Trentino, Italy.
Exhibition "All the "isms" of Armando Testa"
Armando Testa (1917 – 1992) was an Italian graphic designer, cartoonist, animator and painter. Characters and images of his creations have become real icons of the Italian visual culture. The Armando Testa Group is the largest Italian advertising agency for turnover and business.
CROSSVIEW
To view 3D pics cross your eyes focusing between at the pictures until both images overlap one another in the middle.
Per to see the foto in 3D incrociare (strabuzzare leggermente) gli occhi fino a che le due immagini if sovrappongono formandone una sola central
the
By Immagini 2&3D on 2017-08-14 07:17:58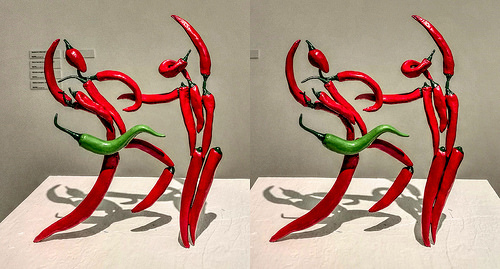 https://www.jfl-media.com/en/wp-content/uploads/2018/07/SErLEf.jpg
269
500
Jean-Francois Labrosse
https://www.jfl-media.com/en/wp-content/uploads/2018/12/training-adobe-corporate-media.png
Jean-Francois Labrosse
2018-07-28 18:52:55
2018-07-28 18:52:55
Hot pepper dance 3D