Covid-19 Contingency Plan
We are facing an unprecedented situation for humans and commercial activities and this is why, in the most responsible way, we ask our clients to switch their lessons from on-site to video-conference, in order to keep Country's commercial activities at a maximum while ensuring staying healthy. 
That's why we are committed to support you and your workforce during this transition and time of uncertainty. We continue to deliver high-quality and uninterrupted customized training for all our available courses on 3D softwares, Graphic Design, Web Design, Social Media and other competences, using ZOOM.
Working from home during quarantine ?
Are your employees homebound? Is the first time for you as a manager working with remote teams? It's time to call JFL Media and train your staff members. We can train up to 100 people teams through video-conference in a very rich and interactive way. 
We know that keeping your staff and team's skills up to date is top of mind for businesses and organizations right now, as they are currently adapting to working remotely from home to responsibly slow down the spread of COVID-19.
For all of you that have made or are currently undergoing the process of making the shift to remote work (including ourselves), it's more important than ever to stay connected and continue receiving the training that will provide you with the professional skills needed to move forward.
Call Us
Montréal : (514) 448-0883
Québec : (418) 478-1647
Ottawa : (613) 366-1743
Toronto : (416) 907-8551
Calgary : (403) 536-0703
Edmonton (780) 669-6585
Vancouver : (778) 785-5230
USA
Our Adobe Photoshop training will shape your ideas easily. A course on Photoshop is ideal for photographers, graphic artists and web designers who wish to increase their productivity while maximizing their creative potential. Photoshop is the software of choice for multimedia professionals. The Photoshop workshop is designed for those who wish to achieve better professional results in the field of image editing. INFO
Adobe Illustrator lets you produce sophisticated vectorized graphics for virtually any medium. The standard drawing tools, flexible colour control and professional type controls will help you express your ideas. This Illustrator course is ideal for graphic designers, web designers, illustrators and Flash animators. INFO
In the field of digital publishing, Adobe InDesign is the leader in its category. Created by Adobe in 1999, InDesign allows to create magazines, newspapers, books, brochures etc. Its unique design dimension lets the user create more elaborate layouts. XPress files can now be used with InDesign CS5. InDesign will replace your conventional word processing software! INFO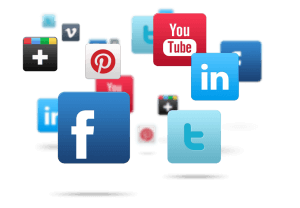 We are in the era of Social Media such as Facebook, LinkledIn, Twitter course and much more. With this social media In-House Training we will make you pinpoint suitable ways to include social media into your organization's internal and external communications. You will also Identify and involve key stakeholders in developing a plan for using social media within your organization.INFO
Corporate training
Do you need to provide a fast and effective training in multimedia for your employees? Our courses are adapted to the business of our clients. The students work with their multimedia projects and are thus able to apply the skills learned to their job assignments. We also provide an ongoing support program that extends after the training period.
---
Private Multimedia training
Do you wish to turn your passion for multimedia into a career or improve your skills and stay up to date? The training we provide is designed to suit your specific needs. Our customized approach allow you to learn what you want, at your own space. We strive to guide you through the achievement of your multimedia projects.