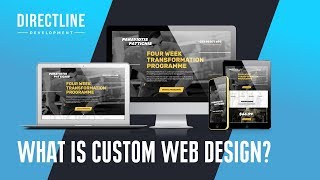 What is Custom Web Design | Custom Design Vs Template Design | Who needs Custom Web Design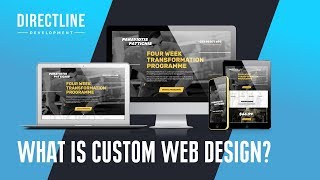 Today we will talk about What is Custom Web Design? More often than not, people use phrases such as "custom design" or "custom website design" without truly understanding what their words really mean. We want to help you. We want to help the developers that you may eventually work with. In this video we hope to make the tenets of custom website design absolutely clear so that you and your website developer are speaking the same language and working toward the same end goal. You will learn the difference between Custom Design and Template Design. Also we will discuss who needs Custom Design and why.
If you like our video put you Thumbs UP and Subscribe to our channel!
Follow us on Facebook – https://www.facebook.com/directline.development/
Follow us on Twitter – https://twitter.com/DirectLineDev
Follow us on Instagram – https://www.instagram.com/directlinedev/
Follow us on Google+ – https://plus.google.com/u/0/+DirectLineDevelopmentJenkintown
Follow us on Tumblr – https://www.tumblr.com/dashboard/blog/directlinedev
And you will have an opportunity to make your website work better!
https://www.jfl-media.com/en/wp-content/uploads/2018/08/TLWeAk.jpg
180
320
Christian Bourassa
https://www.jfl-media.com/en/wp-content/uploads/2018/12/training-adobe-corporate-media.png
Christian Bourassa
2018-08-31 12:04:52
2018-08-31 12:04:52
What is Custom Web Design | Custom Design Vs Template Design | Who needs Custom Web Design