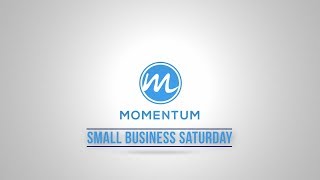 Small Business Saturday in Philadelphia by Momentum Digital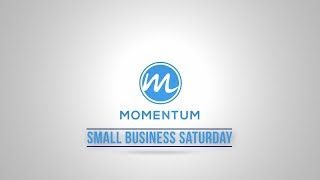 Have you heard of Small Business Saturday? Well, Momentum Digital is reinventing the meaning with a YouTube / Facebook Video series (dont worry you can read it on our blog too) where we highlight a Small Local Business every Saturday in Philadelphia.
We started Small Business Saturday as our way of giving back to the city that we love and that we call home.
The mission of this FREE service is to highlight some of the most unique local businesses that make the city of Philadelphia thrive!
So come along with us on this journey, as we continue to bring to life the stories behind some of Philadelphia's most established, as well as up-and-coming small businesses.
What is Small Business Saturday?
This idea actually stems from the American Express initiative where they help promote shopping small the Saturday after Black Friday. Well we figure why stop there? We wanted to take this to the next level by helping small local businesses in Philly EVERY Saturday, not just one day a year.
The reason behind this is because here at Momentum we truly believe in the American Dream and most of our services encompass helping small business entrepreneurs. Small business owners are the backbone of this amazing country! The problem though, is that these business owners dont have the time, money or resources to stay competitive in this digital era. The main problem they face is digital marketing.
So, that being said, our goal is to highlight, film and promote a small local business in Philly every Saturday completely for FREE. Not only do we aim to showcase what makes them unique, but we also help promote their business through our own digital and social platforms.
So how and why did you start Small Business Saturday?
So 3 years ago Mac was working at Google as a consultant for a lot of small businesses, and what he realized was that most of these owners were amazing people with cool companies, but had NO idea about digital marketing so they had to spend a lot of money on unsuccessful advertising. Naturally Mac asked them about their other marketing platforms. Having a small business himself, he was curious if he could help give some advice about their website, SEO, social media, and more.
This interfered with Google's agenda and Mac felt conflicted because he loves being able to help other people using his knowledge of digital marketing. So, not long after he decided to follow his passion and skillset to leave Google and start Momentum so that we could truly help the people who need it the most.
In order to grow the company we of course have to charge for our services, but a lot of small businesses couldn't afford us and it was really discouraging. So this year we decided to launch a non-profit initiative to dedicate 20% of our time and resources to what we call #SmallBusinessSaturday, so that we can help really cool local businesses completely for free.
So how does a business get involved with Momentum?
It's pretty easy actually. All you have to do is reach out to us on our website or social media and just start a conversation. Tell us how you found us and what makes your business unique. We tend to only work small local businesses that really fit the culture as to what this mission stands for, but please dont hesitate to try.
Conclusion
All we ask is that you share this message. You'll notice that many people in Philly are anti corporate and against franchises moving in and bullying out the little guys. We agree with that as well, so let's come together and promote something BIG to help those feeling SMALL.
Thank you, and Happy Holidays from Momentum!
#small #business #saturday #smallbusinesssaturday #momentum #digital #momentumdigital #needmomentum #free #socialmedia #exposure #digitalmarketing #seo #ppc #webdesign #videomarketing #philly #philadelphia #city #brotherlylove
https://needmomentum.com/category/small-business-saturday/
https://www.jfl-media.com/en/wp-content/uploads/2018/12/T0ETek.jpg
180
320
Barbara C
http://www.jfl-media.com/en/wp-content/uploads/2018/12/training-adobe-corporate-media.png
Barbara C
2018-12-26 07:41:04
2018-12-26 07:41:04
Small Business Saturday in Philadelphia by Momentum Digital