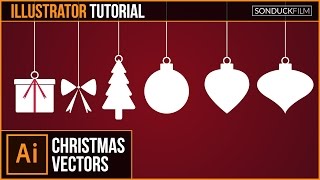 Adobe Illustrator CC Tutorial: Flat CHRISTMAS VECTORS | Graphic Design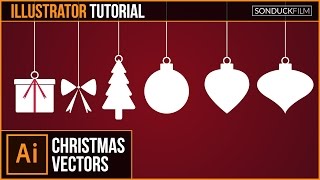 Posting a graphic design tutorial on a Thursday! We're be diving into Adobe Illustrator CC and creating flat christmas vectors for motion designs or graphic designers. We will be designing several christmas vectors like presents, ribbons, a christmas tree, and ornaments. Adobe Illustrator allows designers to quickly create graphics that are scaleable in all adobe software. In our After Effects tutorials, we usually use vectors designed in Illustrator. Since, it's the christmas season, we decided to create holiday vectors while showing how to use Illustrator. Hope you enjoy this Adobe Illustrator CC Tutorial!
Visit our website https://www.sonduckfilm.com for more tutorials, giveaways and film and photo gear!
Download Project Files Here:
Social Media:
Support us on Patreon: https://www.patreon.com/sonduckfilm
Drop a like on Facebook: https://www.facebook.com/sonduckfilm
Hit me up on Instagram: http://instagram.com/sonduckfilm
Follow me on Twitter: https://twitter.com/SonduckFilm
Connect with me on Linkedin: https://www.linkedin.com/in/joshnoel
Suggested Illustrator Tutorials:
Illustrator to After Effects Vectors: https://youtu.be/YGBRpCOtjNM
Flat Icon Design: https://youtu.be/B1nzX0e5LCI
Cartoon Vector City: https://youtu.be/8gKx4-1ZJSg
Calligraphic Design: https://youtu.be/1OF96-vrwjc
https://www.jfl-media.com/en/wp-content/uploads/2018/08/1nPO6d.jpg
180
320
Barbara C
http://www.jfl-media.com/en/wp-content/uploads/2018/12/training-adobe-corporate-media.png
Barbara C
2018-08-06 16:11:02
2018-08-06 16:11:02
Adobe Illustrator CC Tutorial: Flat CHRISTMAS VECTORS | Graphic Design