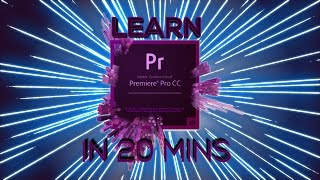 LEARN ADOBE PREMIERE PRO 20 MINUTES ! Tutorial For beginners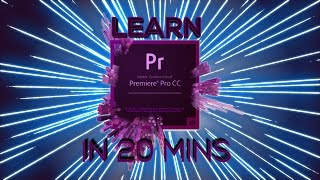 adobe PREMIERE PRO GET! – https://goo.gl/eNop8t
Learn Adobe Premiere Pro CC os CS6 in exactly 20 minutes. This tutorial is designed for beginners who have little or no experience with adobe Premiere. I hope you enjoy this tutorial and useful! It was a lot of work, all together, so if you can't enjoy, please give a little love, the drawing, or share this video!
Hey guys, GET SOUND EFFECTS HERE: https://goo.gl/8Nwaqn
After effects Stock Footage: https://goo.gl/QY8VpC
AFTER EFFECTS TITTLES: https://goo.gl/s4eZY5
If you want to see the complete video of the disused factory, see here:
▶CHECK MY website: https://www.kriscoart.com
▶MY INSTAGRAM: http://instagram.com/kriscoart
▶Follow ME ON TWITTER: https://twitter.com/kriscoart
▶MY FACEBOOK: https://www.facebook.com/kriscoartpro…
▶SUBSCRIBE by CLICKING here: https://www.youtube.com/user/kriscoar…
Computer Specifications:
MacBook Pro 15″
16 GB OF RAM
Edited in adobe Premiere CC
With Magic Bullet Looks
A7s, Rokinon CINE T1 filmed with: Sony.5 24mm,
S-log2 profile color.
For business inquiries, please contact me here:
create@kriscoart.com
Watch Animation Footage from the island
Thank you for watching.
http://www.jfl-media.com/en/wp-content/uploads/2018/03/QJ7k4y.jpg
180
320
Jean-Francois Labrosse
http://www.jfl-media.com/en/wp-content/uploads/2018/12/training-adobe-corporate-media.png
Jean-Francois Labrosse
2018-03-17 17:06:30
2018-03-17 17:06:30
LEARN ADOBE PREMIERE PRO 20 MINUTES ! - Tutorial For Beginners