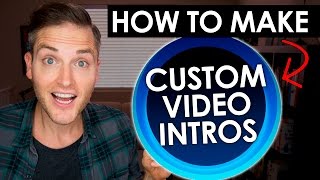 How to Make Intros for YouTube Videos — Video Bumpers and Logo Stings Tutorial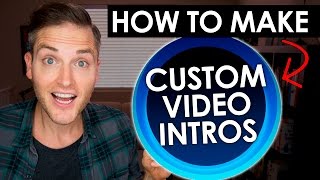 How to make intros for YouTube videos with video bumper examples and tutorial. **** Who wants to shoot better videos? Watch my FREE Pro Video Made Simple series here ➡️ http://bit.ly/VideoTipsSeries
** Video Bumper Tutorial Resources **
Video Hive — Video Bumper After Effects Templates and After Effects Logo Stings
http://bit.ly/TheVideoHive
Search YouTube Intros, Video Bumpers, or Logo Stings on Fiverr
http://bit.ly/FiverrMarket
Sounds Effects from Audio Jungle:
http://bit.ly/TheAudioJungle
Sounds in the YouTube Music Library:
https://www.youtube.com/audiolibrary/music
Unsplash — Awesome Royalty Free Photo Site
https://unsplash.com/
Adobe Premiere Pro (How I make my seanTHiNKs Intro)
http://www.adobe.com/products/premiere.html
Check out videos on seanTHiNKs here:
https://www.youtube.com/user/seanTHiNKs
Check out videos on Video Influencers here:
https://www.youtube.com/user/videoinfluencers
QUESTION — Have a question about Online Video, Video Production, Tech, Marketing, or Anything Else? Post in comments section of this video!
Check out the complete list of gear I use for creating YouTube videos here: http://thinkmediagear.com
Music By Joey Pecoraro
https://joeypecoraro.bandcamp.com/
Download the FREE Think Media TV Video Gear Buyer's guide here: http://bit.ly/thinkvideoguide
Subscribe to THiNK Media TV Here: https://www.youtube.com/THiNKmediaTV
Sean Cannell on Social Media:
http://videoinfluencers.net/
Tweets by seancannell
https://instagram.com/seancannell
https://www.snapchat.com/add/seancannell
https://www.facebook.com/seanthinks
———Cameras Used To Shoot This Video ——-
Camera — Canon EOS 70D
http://amzn.to/22mmlqr
Lens — Canon EF-S 10-22mm f/3.5-4.5
http://amzn.to/2arYRuS
Tripod — Ravelli Light Weight Aluminum Tripod With Bag
http://amzn.to/22mlVjS
Microphone — Rode VideoMic Pro Compact VMP Shotgun Microphone
http://amzn.to/29lUkcs
Microphone — Lavalier uses during the scene with the 50mm lens
http://amzn.to/29IYb7W
Lighting — Prismatic 18″ Halo Ring Light with Stand
http://amzn.to/20s1JLH
Lighting — Hair Light on Ceiling
http://amzn.to/29DEk5s
This VIDEO was EDITED with Adobe Premiere on a PC.
http://amzn.to/22KLdqw
DISCLAIMER: This video and description contains affiliate links, which means that if you click on one of the product links, I'll receive a small commission. This helps support the channel and allows us to continue to make videos like this. Thank you for the support!
About this video:
In this video Sean Cannell from THiNK media TV talks about how to make a youtube intro and cool video bumpers. If you want to create a logo sting or download a intro video for youtube channel, check out the bumper video templates in this video. You can buy fiverr youtube intros or your create logo string in affter effects. Either way, a good youtube intro and video bumper opening will help your YouTube channel stand out! The question was how to make a youtube intro that is epic, so check out this tutorial about how to make an youtube intro easy.
https://www.jfl-media.com/en/wp-content/uploads/2019/02/NN8DYU.jpg
180
320
Barbara C
http://www.jfl-media.com/en/wp-content/uploads/2018/12/training-adobe-corporate-media.png
Barbara C
2019-02-08 20:47:16
2019-02-08 20:47:16
How to Make Intros for YouTube Videos — Video Bumpers and Logo Stings Tutorial