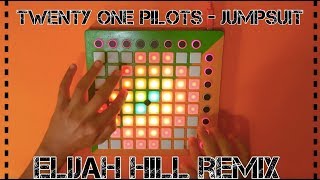 twenty one pilots – Jumpsuit (Elijah Hill Remix) // Launchpad Cover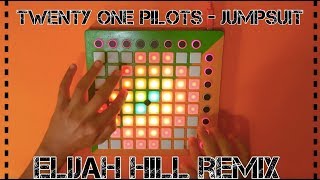 You Guys! I'm back again and again xD This time I am playing this amazing project by Vitacity! I fell in love with the project as soon as he uploaded it so i just had to upload it :D
I was supposed to upload a cover of Ariana Grande – No Tears Left To Cry (Wave Remix) but I just couldn't play it correctly with a metronome lmao. Sadly, while I was raging i deleted the whole thing ;-; I was really proud of the project but ye :/ REST IN PEPPERONI.
Original Song: https://www.youtube.com/watch?v=prLgYc1gRm0
You need Ableton Suite (9,10) to be able to get lights on this project
Original Video by Vitacity: https://www.youtube.com/watch?v=mw9NY21pgoY
The stuff I use for my videos:
Camera: Samsung Galaxy S7
Gear: Launchpad MK2
Video Editing Software: Final Cut Pro X
Computer: 2015 13" Macbook Air 1,6 Ghz Intel Core i5
RAM: 8GB 1600 Mhz DDR3
Graphics: Intel HD Graphics 6000 1536 MB
Software: macOS X El Capitan 10.11.6
Editing Software: Final Cut Pro
Color Correction Software: Davinci Resolve 14
Audio recording Software: Screenflow
Social Media:
Instagram: https://www.instagram.com/likena_yt/
Snapchat: likena_youtube
Skype: likena7
Discord: https://discord.gg/TXzZcm
I do not own this song! All the rights go to the respected creator/s of this song! I only covered this song and did not create it!
https://www.jfl-media.com/en/wp-content/uploads/2018/08/epcI51.jpg
180
320
Barbara C
https://www.jfl-media.com/en/wp-content/uploads/2018/12/training-adobe-corporate-media.png
Barbara C
2018-08-19 14:04:29
2018-08-19 14:04:29
twenty one pilots - Jumpsuit (Elijah Hill Remix) // Launchpad Cover