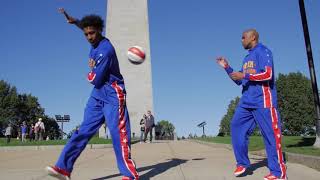 Tricks Around Boston | Harlem Globetrotters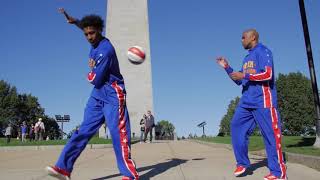 Before we play at the TD Garden on December 29, Bull and Scooter made a trip to Boston for some tricks around the town.
▶ SUBSCRIBE for Globetrotter Action all year round: http://bit.ly/hrlmglobetrotters
▶ Follow the Globetrotters 24/7 on social media:
Facebook: http://on.fb.me/1hkkI3J
Twitter: http://bit.ly/1n5Ohxd
Instagram: http://globi.es/1O4qRTQ
Want to see Big Easy, Ant, Hi-Lite, Thunder, Bull or TNT LIVE?
▶ Go to harlemglobetrotters.com/tickets …and come and see us when we visit your city!
Want to join an awesome community and provide your opinion on exclusive sports video content? Sign up to be a part of Whistle Sports Elite: https://www.whistlesportselite.com/h/s/6guq6FPgDX74M2eRqTdUPi
https://www.jfl-media.com/en/wp-content/uploads/2018/08/X7Kgr9.jpg
180
320
Christian Bourassa
https://www.jfl-media.com/en/wp-content/uploads/2018/12/training-adobe-corporate-media.png
Christian Bourassa
2018-08-01 13:13:14
2018-08-01 13:13:14
Tricks Around Boston | Harlem Globetrotters