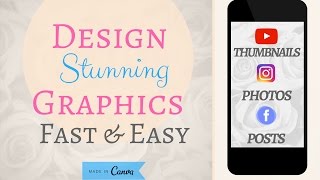 How To Use Canva For Beginners: Fast and easy tutorial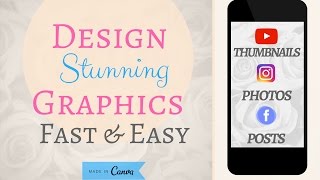 Canva For Beginners
I tried making this Canva tutorial as short as possible without leaving anything important out. I think I kind of failed at that being that it's almost half an hour long.
The Canva app can be a bit difficult to understand in the beginning but it's so worth it. Once you get the hang of it you won't be able to stop using it for all your graphics, trust me
Hope you still enjoy and find it valuable. Thanks so much for watching. Make sure to subscribe, like, and share. 😁
💥New Book💥
Online Business Success: https://www.amazon.com/dp/B0752VMXQ4
📒Free "Ultimate Goal Setting Workbook"
http://bit.ly/Goalsettingwbk
📚Check Out My Books
http://amzn.to/2md6eNQ
Follow Me:
🔅Instagram
https://www.instagram.com/sandrathemomboss/
🔆Facebook
http://bit.ly/Sandrasfacebook
🔅Pinterest
www.pinterest.com/sandrathemomboss
Disclosure: Some links above may benefit me financially either by you being kind enough of buying one of my products or some recommendation where I may receive a small commission.
https://www.jfl-media.com/en/wp-content/uploads/2018/07/QNCCwA.jpg
180
320
Barbara C
http://www.jfl-media.com/en/wp-content/uploads/2018/12/training-adobe-corporate-media.png
Barbara C
2018-07-01 00:01:11
2018-07-01 00:01:11
How To Use Canva For Beginners: Fast and easy tutorial