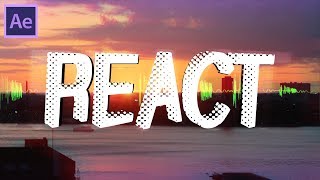 How to make ANYTHING React to Music & Audio in Adobe After Effects! (CC 2017 Tutorial)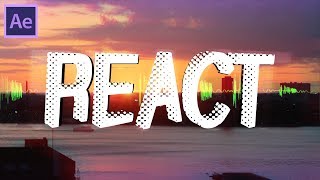 Get the latest version of After Effects: http://bit.ly/2ekhRiF
In this Adobe After Effects CC 2017 Tutorial, I will show you how to make anything react to music or sound using audio keyframes and expressions. This works with any effect control!
song is "You Like it" by "Vibe Tracks"
——————————————————————–
SUBSCRIBE on Youtube for new videos!
– http://bit.ly/Justinodisho
FOLLOW ME ON SOCIAL MEDIA
– Instagram: https://www.instagram.com/JustinOdisho
– Twitter: https://twitter.com/JustinOdisho
– Facebook: https://www.facebook.com/JustinOdisho
VISIT MY WEBSITE
– http://justinodisho.com/
—– (F.A.Q.) Frequently Asked Questions —–
Where to get Premiere Pro, After Effects, Photoshop etc. ?
➜ Get the latest version of Adobe Creative Cloud: http://bit.ly/2ekhRiF
All of the Tech & Camera Gear I Use:
➜ https://kit.com/JustinOdisho
Thanks for watching!
(Affiliates: Adobe, Amazon)
https://www.jfl-media.com/en/wp-content/uploads/2018/08/notBwh.jpg
180
320
Barbara C
https://www.jfl-media.com/en/wp-content/uploads/2018/12/training-adobe-corporate-media.png
Barbara C
2018-08-21 20:31:57
2018-08-21 20:31:57
How to make ANYTHING React to Music & Audio in Adobe After Effects! (CC 2017 Tutorial)