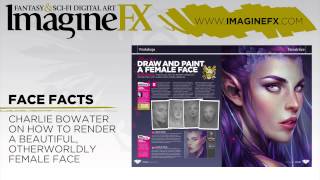 Learn to draw and paint with ImagineFX issue 114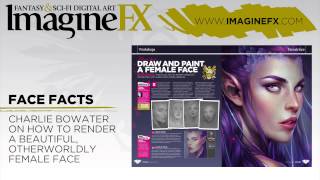 How to draw & paint: issue 114, out now, with stunning cover art courtesy of Charlie Bowater. Find out how she did it in a four-page workshop.
We ask if it's ever okay to copy another artist's work, take a tour of Boston Figurative Art Centre and interview American legend Don Maitz. Plus Toni Foti tells you everything you need to know about Photoshop.
We have all your usual favourites: a 16-page section dedicate to traditional art; the latest news from the fantasy art community; digital and traditional art FXPose galleries; and many more workshops and Q&As.
And you'll find a ton of assets available to download or – along with video workshops – watch on our private channel. See magazine for more details.
Subscribe for more great content: http://goo.gl/ZPW5p
Get a digital edition for iPad & iPad: http://www.bit.ly/ifx-app
On Android, and PC: http://bit.ly/r938Ln
Or buy the good old fashioned magazine: http://bit.ly/oRR02L
Get a FREE 14 day trial of ImagineFX with Barnes & Noble's Nook: http://bit.ly/w6LVsS
Visit our website: http://beta.imaginefx.com
Twitter: http://www.twitter.com/imaginefx
Facebook: http://www.facebook.com/imaginefx
Pinterest: http://pinterest.com/imaginefx
https://www.jfl-media.com/en/wp-content/uploads/2018/12/0LKroU.jpg
180
320
Christian Bourassa
http://www.jfl-media.com/en/wp-content/uploads/2018/12/training-adobe-corporate-media.png
Christian Bourassa
2018-12-16 06:02:02
2018-12-16 06:02:02
Learn to draw and paint with ImagineFX issue 114