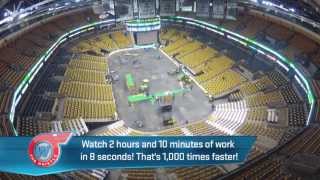 How Do They Change Floors At Boston Garden? & Rob Gronkowski Fashion Show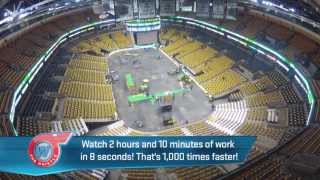 Ever wondered how they go from ice to wood at major sports stadiums? How does the camera crew pick who gets on the stadium Jumbotron during the game? The Whistle checks in with TD Garden's "Bull Gang" and Comcast SportsNet New England to peek behind the curtain on game day.
We also check in with Patriots Tight End Rob Gronkowski at his charity event and Boston Cannons Attacker Kevin Gould in this exclusive piece.
For more with your favorite pros from all sports, SUBSCRIBE! And check out http://thewhistle.com, of course.
WHO ARE WE? WHO ARE WE?!
THIS IS WHO WE ARE:
The Whistle is a sports media destination for kids and teens. Forget the boring stuff on the other sports networks and catch the world's best sports videos on The Whistle! Check out more Whistle original videos at http://www.TheWhistle.com
SUBSCRIBE on YOUTUBE: http://www.youtube.com/thewhistle
FOLLOW us on TWITTER: https://twitter.com/TheWhistle
Want to see other sports videos?
-Tell us in the COMMENTS (politely please)
-EMAIL us help@thewhistle.com
-TWEET us @TheWhistle
…and most importantly, check out http://www.TheWhistle.com! #Whistle #Sports
Check out ALL our Whistle Merch! https://whistle.video/WhistleStoreYT
https://www.jfl-media.com/en/wp-content/uploads/2019/02/DHTX3u.jpg
180
320
Christian Bourassa
http://www.jfl-media.com/en/wp-content/uploads/2018/12/training-adobe-corporate-media.png
Christian Bourassa
2019-02-08 05:14:06
2019-02-08 05:14:06
How Do They Change Floors At Boston Garden? & Rob Gronkowski Fashion Show