Adobe Animate CC Continuing Education in Toronto
Explore the endless possibilities of2D animated and motion-design with our Adobe Animate training in Toronto ! Flash has become the byword of most animations. Whether it is the video games, animated buttons or even advertisements, flash has become quite widespread in the world of the NET. Indeed, all this is possible thanks to the software Adobe Animate of the logistics suite Adobe CC Systems. In flash, there are two parts, namely the graphics part and the Scripting part. As a result, another technology appears, namely Action Script, which will manage the second dynamic part of a flash animation. This Adobe training will allow you to understand the whole environment of Adobe CC, but also to learn how Action Script works. Join us for a captivating experience at Toronto and dive into the exciting world of animation with Adobe Animate !
Adobe Animate CC coaching in business in Toronto, Ontario
Adobe Animate CC training in Toronto and Calgary
LESSON PLAN Adobe Animate CC formerly Flash in Toronto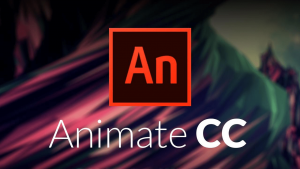 Objectives of Adobe Animate training in Calgary
This workshop will initially consist of making you understand the basics of animations under flash then a continuous training will allow you to understand all the usefulness of ActionScript.
Presentation and use of Atelier Adobe Animate CC Montreal
Impact of flash applications in the net world
General use of Adobe Animate CC in apps
Introduction to vector drawing
Understanding text formatting
How are text animations designed?
How do I start creating a clip?
The vector tools
Course on the code file and on importing and exporting media
Red thread notions
Using Layers
Backup and recording
ActionScript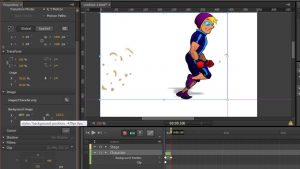 General presentation of the software
Coaching on functions and their uses
Explanations of the workspace and its use
Action Script Utility
Relationship between Adobe Animate CC and ActionScript
Understand the basics
Notions of variables and plots
All Action Script Terms of Service
Introduction to loops with animated logos
How to Draw with Action Script 3.0
What are the types of collision?
How to use the keyboard and keyboard shortcuts?
How to manipulate images and other media with Action Script?
How to do object programming?
Notions of classes and different classes
Learn Advanced Features adobe animate CC in Calgary
Animate objects and movie clips with Action Script 3
Manage collisions
How to fix errors?
Manage menus and different forms
Management of all the multimedia side
The different means of data processing
Control all events
Particularity of the training 
Usefulness ofAdobe Animate CC and Action Script in business
In-company training in various techniques
Accompaniment of a teacher and a teacher in all stages
See more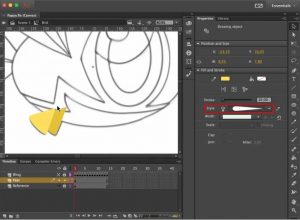 Adobe CC professional development seminar organized in cities like Toronto, Calgary and Edmonton and surroundings.