Adobe video editing in-company training in Ottawa
The domain of Toronto video editing is more than a simple succession of techniques, but rather an art that combines mastery, creativity and technology. In fact, with this workshop, you will learn to master all the ideal working methods for successful editing. In addition, thanks to the courses, you will develop your creative spirit and sublimate your talents as a communicator and designer.
Adobe After Effects training in Toronto and Ottawa
Nowadays, there are more and more jobs that are related to technology. the video montage Adobe after Effects Ottawa is one of those exciting fields that is much more like an art than anything else. Faced with the cultural and technological development of the last centuries, the profession of fitter has become enormously popular. Whether for the web, for the cinema or for the music industry, editing is a technical field, but also an artistic one. To understand all the workings, this training gives you all the instruments in hand. In addition, if you are already advanced in the field, you can follow the continuing education in business Calgary for your professional perfection.

Adobe Premiere CC courses in Ottawa for Federal employees
To put the odds on your side, you will have access to the latest software and latest-generation workstations in order to pass both theoretical and practical courses. In addition, you will be able to have a grip on editing programs like Avid Media Composer, Final Cut Pro but also visual dressing software like photoshop, BCC, After-effects or Adobe Premiere. You will also use all the different functions of the virtual editing system. In addition, you will have the opportunity to have private lessons and private lessons in order to benefit from a good accompaniment.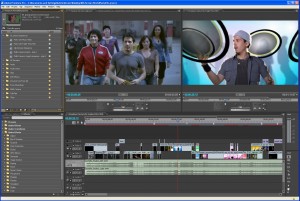 Ongoing business training on Adobe Premiere and After Effects in Ottawa
If you are a company present in Hull, video editing can prove to be a real resolution for your Marketing strategy to set you apart from the competition. You will be entitled to business coaching to support your service marketing training ottawa, but also at a seminar or a conference in order to strengthen the knowledge already acquired. This will be a great opportunity for your business, because you will be able to produce content quality video.