Optimize your Web Presence in Quebec with an Adobe Dreamweaver Training in Quebec!
Do you want to update your website quickly and create impactful web content? Invest in state-of-the-art Adobe Dreamweaver training in Quebec. Propel your teams to the forefront of the digital scene by training them to design and manage professional web content. Ideal for government officials and private companies, our course is tailor-made to meet your needs. For maximum effectiveness, we recommend pairing this training with modules from Adobe Illustrator, Adobe Photoshop and Adobe XD. Ensure you achieve optimal results by integrating these skills into your business processes. Give your employees the tools to shine online and strengthen your digital positioning today!

Course in a specialized workshop on Adobe Dreamweaver CC in Quebec
Collaborative Adobe Dreamweaver Training in Quebec: A Synergy Between Technology and Expertise!
In today's digital age, mastering digital tools is crucial for every Professional sector. This is why we launched our collaborative in-company training on Adobe Dreamweaver in Quebec. Through this approach, we aim to create an atmosphere ofdynamic learning, enriched by interactions and exchanges of experiences. here's how Dreamweaver can transform four key sectors:
1. E-commerce:In an industry where every detail of the site can influence a customer's purchase, Dreamweaver allows you to customize andto optimise the platforms of online sale for an impeccable user experience.
2. Tourism and Hospitality:Travel agencies, hotels and other tourism-related businesses can use Dreamweaver to design attractive sites, interactive and responsive, encouraging more bookings and customer interactions.
3. Financial Services: Banks, insurance companies and other financial institutions have need secure websites and well structured. Dreamweaver offers features that ensure smooth navigation and a professional design, thereby enhancing customer confidence.
4. Health : Hospitals, clinics and practitioners can use Dreamweaver to create informative and interactive platforms, allowing patients toeasily access information crucial, make an appointment or consult resources.
Whatever your industry, Adobe Dreamweaver holds the potential to revolutionize your online presence. Take advantage of our training to fully exploit this tool!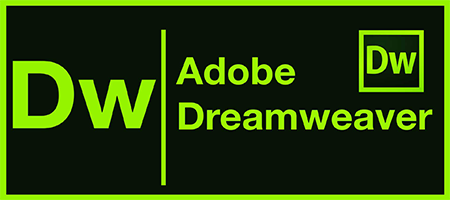 Business coaching how to make your website in Quebec and Lévis
Business Coaching: Design Your Website in Quebec and Lévis!
In the current competitive environment, an online presence solid is essential for any company wishing to stand out. If you are based in Quebec or Lévis, we offer sessions of business coaching dedicated to the creation of websites. Our experts will guide you step by step, from conceptualization to going live, providing you with proven tips and techniques to create a successful site that is adapted to your target audience. Whether you are looking to inform, sell, or engage, our business coaching is the ideal solution to guarantee a successful digital transition. Equip yourself with the skills you need to navigate the digital world with confidence and efficiency!