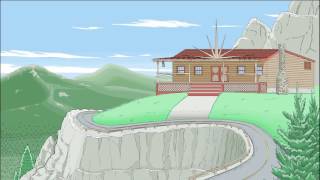 This Guy Sucks At Photoshop…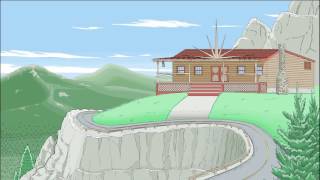 Turns out, sometimes our resistance to learn something new and master a new skill can lead to something pretty amazing. Pat Hines, who couldn't be bothered to learn Photoshop and illustrated his ebook using good old Microsoft Paint, is the proof. "I suck at Photoshop and other programs, and have worked exclusively in Microsoft Paint for over ten years… I honed my craft working long overnights at a hospital reception desk…," the guy writes. That's why when it came to choosing the program to create illustrations for his novel Camp Redblood And The Essential Revenge, he looked no further and just went for something he was already good at.
If you still have doubts about Hines using some other program, he suggests you to either download the pictures, and zoom in for a closer look, or go to his Deviantart page where he documents how he makes similar art in step-by-step pics.
The guy says that his self-published e-book is about a summer camp set in the 1980's. Of course, it's not just any ordinary camp – it's surrounded by ghosts and monsters and "filled with goofy campers and counselors, where the teenagers are always trying to get drunk or laid…".
https://www.amazon.com/dp/B07143FXZ5/ref=as_li_ss_tl?ie=UTF8&qid=1494514555&sr=8-2&keywords=camp+redblood&linkCode=ll1&tag=vilofjoy-20&linkId=65c753b2494b71b85ea0692c5dcf3148
https://www.jfl-media.com/en/wp-content/uploads/2018/07/g2pQn6.jpg
180
320
Christian Bourassa
https://www.jfl-media.com/en/wp-content/uploads/2018/12/training-adobe-corporate-media.png
Christian Bourassa
2018-07-30 15:01:08
2018-07-30 15:01:08
This Guy Sucks At Photoshop...