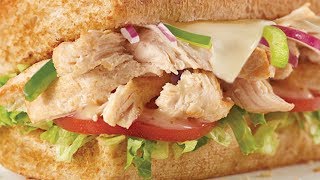 Restaurants You Didn't Know Changed Their Name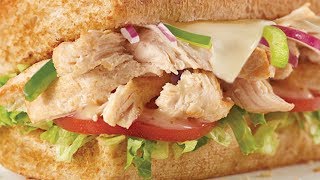 If you're new, Subscribe! → http://bit.ly/Subscribe-to-Mashed
IHOP confused thousands of people when it suddenly changed a single letter in its name. A new burger menu prompted the acronym IHOb and attempted to shift the restaurant's focus away from their signature pancake dishes. But while their campaign spread faster as a result of social media, they're far from the first restaurant to rebrand.
KFC | 0:31
Subway | 1:33
Sonic Drive-In | 2:26
Domino's | 3:17
Chick-fil-A | 4:05
Boston Market | 5:12
R Taco | 6:13
Read more here → https://www.mashed.com/128342/restaurants-you-didnt-know-changed-their-name/
Famous Brands
The Untold Truth Of Wendy's
McDonald's Worker Reveals Why You Should Always Ask For A Receipt
What The Drawer Under The Oven Is Really Used For
What Makes McDonald's Coke Taste Better Than Other Coke
The Real Reason Walmart Ice Cream Sandwiches Don't Melt
McDonald's Will No Longer Serve This Fan Favorite Drink
Website → https://www.mashed.com/
Like us → https://www.facebook.com/MashedFood/
Instagram → https://www.instagram.com/mashedfood/
Pinterest → https://www.pinterest.com/mashedfood/
Mashed is the ultimate destination for food lovers. Whether you're just learning how to cook or ready to take your kitchen skills to the next level, Mashed has all the tips and tricks you'll ever need to be a chef… Or at least enough hacks to help you fake it til you make it. We've got your back at every step, from grocery shopping smarts to serving a perfectly prepared dish. Would you rather eat out than whip it up yourself? Mashed has all the info you'll need for that, too — from the best and worst foods to order at your favorite restaurants, to what today's most popular chefs really have up their sleeves. No matter what kind of foodie you are, Mashed has your recipe for success.
https://www.jfl-media.com/en/wp-content/uploads/2018/07/Imr5I7.jpg
180
320
Christian Bourassa
http://www.jfl-media.com/en/wp-content/uploads/2018/12/training-adobe-corporate-media.png
Christian Bourassa
2018-07-29 15:49:55
2018-07-29 15:49:55
Restaurants You Didn't Know Changed Their Name