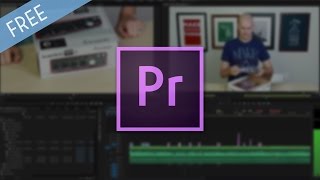 Premiere Pro 101: A Free 5 Day Video Course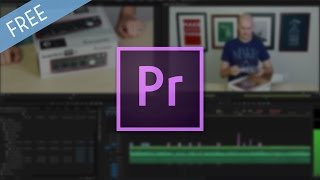 Announcing our latest free course… From Adobe Premiere Pro newbie to being proficient and editing videos quickly in just one week. Start the 5 day course for free » http://www.DIYVideoGuy.com/premiere101
This free course will take you from 0 to 60 in Adobe Premiere Pro CC.
In the five days of video lessons you'll learn how to:
1. Setup and Use Workspaces & Panels
2. Import & Organize Video, Audio & Graphic Files
3. Sync Video & Audio + Set-up a Multiple Camera Edit
4. Edit Quickly & Which Export Setting to Use
5. Color Correct & Color Grade Your Videos
Click below to start the free course immediately.
GET 5 FREE VIDEO LESSONS » http://www.DIYVideoGuy.com/premiere101
— — — — — — — — —
❤️ SUBSCRIBE TO THIS YOUTUBE CHANNEL 📺
Click here to subscribe: https://www.youtube.com/channel/UCFHjtLWZRSCNno4Wv8NmHcg?sub_confirmation=1
🎧 LISTEN TO MY PODCAST 🎵
Click here to listen to my podcast: http://www.calebwojcik.com/podcast
— — — — — — — — —
🔧GEAR I USE
Below is a list of gear I use to film my YouTube videos. For a complete list of all equipment I recommend for photography and filmmaking, go to http://www.DIYVideoGuy.com/gear
(Links are affiliate links that help support the channel.)
🎥 CAMERAS
– MAIN — Canon C100 Mark II— http://geni.us/c100ii
– VLOGGING — Canon 80D — http://geni.us/80Dcamera
– VLOGGING — Sony RX100 IV — http://geni.us/sonyrx100iv
– PHOTOS — Canon 5D Mark III— http://geni.us/5dmark3
– OVERHEAD — Sony RX10 III — http://geni.us/sonyrx10iii
– OTHER — GoPro Hero 6 Black — http://geni.us/goproblack
👓 LENSES
– 35mm L — http://geni.us/35mmcanon
– 50mm L — http://geni.us/50mmcanon
– 85mm L — http://geni.us/85mmcanon
– 100mm L "Macro" — http://geni.us/canon100mm
– 24-105mm L — http://geni.us/24105mm
– 55-250mm EF-S — http://geni.us/55250mm
– 10-18mm EF-S "Ultrawide" — http://geni.us/1018mmlens
– 18-135mm EF-S — http://geni.us/18135mmcanon
– 40mm "Pancake" — http://geni.us/canon40mm
🎤 AUDIO
– RODE Videomic Pro Plus (on camera mic) — http://geni.us/rodevmpplus
– RODE NTG-3 (shotgun mic) — http://geni.us/rodentg3
– Sound Devices MixPre-6 (audio recorder) — http://geni.us/mixpre-6
💡 LIGHTING
– Aputure 120D (Key Light) — http://geni.us/120dLED
– Aputure LS1 (Fill Light) — http://geni.us/ls1s
– Westcott Flex LED — http://geni.us/westcottflex
💻 SOFTWARE & APPS
– Edited with Adobe Premiere, After Effects, & Creative Cloud — http://geni.us/adobecreative
– Music from Art-List — http://geni.us/art-list
– Transcripts made by Rev — http://geni.us/transcripts
— — — — — — — — —
💻 FREE COURSES
Video Gear for Any Budget (7-Day Email Course) — http://www.diyvideoschool.com/courses/gear
Learn Adobe Premiere Pro 101 (Free Course) — http://www.calebw.com/premiere101
Learn Final Cut Pro X 101 (Free Course) — http://www.calebw.com/fcpx101
— — — — — — — — —
📱FOLLOW CALEB ON SOCIAL MEDIA
INSTAGRAM: http://www.instagram.com/CalebWojcik
TWITTER: http://twitter.com/calebwojcik
https://www.jfl-media.com/en/wp-content/uploads/2019/01/pqj7X6.jpg
180
320
http://www.jfl-media.com/en/wp-content/uploads/2018/12/training-adobe-corporate-media.png
2019-01-09 20:41:15
2019-01-09 20:41:15
Premiere Pro 101: A Free 5 Day Video Course