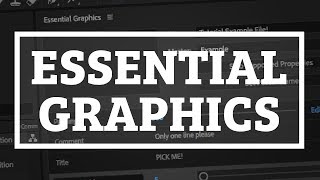 Make Templates with Essential Graphics in Adobe After Effects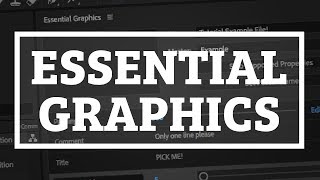 Create quick and easy templates in After Effects for use in Premiere. If you sell templates or make use of templates in your workflow, this is for you. We go through the full process from nothing to a working, dynamic template quickly, easily, with only the… essentials?
If you have any questions just let me know in the comments.
Download this project file:
Connect on the Internets
www.EvanAbrams.com
www.Twitter.com/ecabrams
www.Facebook.com/EvanCAbrams/
www.Instagram.com/EvanCAbrams/
Suggest a tutorial topic: https://docs.google.com/forms/d/13A2eHcNQADsjyPWrrlbFTeOMqPAbqAxq07p7Alroh_w/viewform
Google+
https://plus.google.com/+EvanAbrams/
https://www.jfl-media.com/en/wp-content/uploads/2018/08/LRD5N3.jpg
180
320
Barbara C
http://www.jfl-media.com/en/wp-content/uploads/2018/12/training-adobe-corporate-media.png
Barbara C
2018-08-30 23:43:01
2018-08-30 23:43:01
Make Templates with Essential Graphics in Adobe After Effects