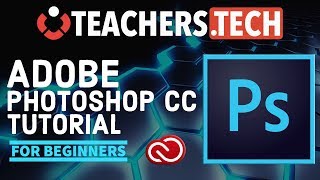 Photoshop CC 2018 Tutorial – Designed for Beginners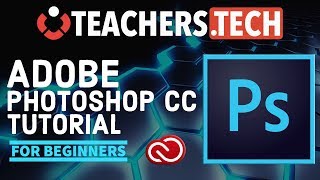 This video tutorial will show you how to use Photoshop 2018 cc. This beginners Photoshop CC tutorials will show you Photoshops powerful tools and how to get more out of them. This Photoshop training is broken into many small the lesson that you can click on the timestamp below to get to the. Adobe Photoshop CC 2018 is a powerful image editing program that many professionals use.
1:01 Open and create file
3:15 Toolbar, tools and options
4:03 Working Windows
4:50 Zoom tool
5:28 Crop tool
7:27 Transform image in Photoshop CC
9:17 Drawing with brush or pencil
11:33 Spot healing brush
12:42 Healing Brush tool in Photoshop
13:07 Clone Stamp tool in Photoshop
13:46 Blur, Sharpen and Smudge tools
15:00 Dodge, Burn and Sponge tools
16:11 Eraser tool
16:28 Selection Marquee tools
17:14 Lasso Tools
19:25 Magic Wand tool in Photoshop CC
20:50 Insert text in Photoshop
22:47 Insert shapes
23:51 Understanding layers
24:25 Adjustments on layers
25:50 Convert to Smart Objects
26:56 Applying filters in Photoshop
27:34 Working with a green screen in Photoshop
29:06 Saving your project
See the Top 5 Tech Tools to Take Control of Your Classroom! http://teachers.tech/top-5-classroom-tech-tools-2017/
Click the link below to SUBSCRIBE today!
http://bit.ly/Subscribe_TeachersTech
New videos every week.
Affiliate Links:
MY YOUTUBE SETUP
Canon 80D: http://amzn.to/2FnT8FH
Logitech Webcam C930e http://amzn.to/29oPuAK
Blue Microphone Yeti http://amzn.to/29F1biG
Green Screen http://amzn.to/29r7gR9
Lighting Kit http://amzn.to/299JC8F
Rode PSA1 Swivel Arm http://amzn.to/29cJ9ng
Rain Design Notebook Stand http://amzn.to/299KiLs
Seagate Expansion Hard Drive http://amzn.to/29F3pi7
Website: http://teachers.tech/
Follow me on twitter: https://twitter.com/Teachers_Tech
Find me on Facebook: http://bit.ly/teacherstechfb
Also on Google Plus: http://bit.ly/teacherstechgp
http://www.jfl-media.com/en/wp-content/uploads/2018/12/SKjUea.jpg
180
320
Christian Bourassa
http://www.jfl-media.com/en/wp-content/uploads/2018/12/training-adobe-corporate-media.png
Christian Bourassa
2018-12-10 19:20:08
2018-12-10 19:20:08
Photoshop CC 2018 Tutorial - Designed for Beginners