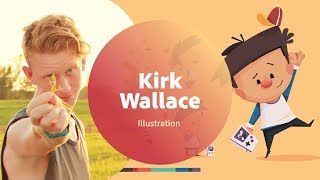 Life illustration with Kirk Wallace – 1 3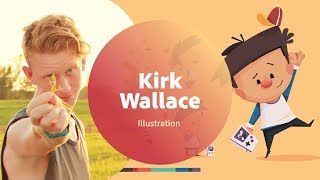 you are a member of the illustrator commercial Kirk Wallace on the Adobe Live as he, the development of a short film, shows his character Skülly! Today, he is vectorize, his sketches in Illustrator CC after polishing, the concept and the composition! Stay tuned to find out how Kirk manages its pleasant and lively picture!
Kirk Wallace is an independent illustrator working under the studio name BoneHaüs just outside of Boston, MA. His clients include Facebook, Google, Welch, MailChimp, Uber, and many others.
►Discover his web site: https://bone.haus/
►Discover your Behance: https://www.behance.net/BoneHaus
►Click HERE for part 2: https://www.youtube.com/watch?v=dmG5OdEuuWw
Intro & Kirk portfolio: 1:10
Daily program: 7:22
The development of the Sküllboy poster: 11:19
So you use the circle tool from astute graphics in Adobe Illustrator: 18:30
Start: 22:10
How to combine the shapes with a stock: 48:15
Advice from professional Kirk: 1:12:00
► Click HERE to watch LIVE: http://bit.ly/AdobeLiveBe
► Have a look at our CALENDAR: http://bit.ly/BeSchedule
► Click HERE to see the REPLAYS: http://bit.ly/AdobeLivePlaylists
Music by Chillhop & Andrew Applepie
http://chillhop.com/listen
https://andrewapplepie.com/
http://www.jfl-media.com/en/wp-content/uploads/2018/05/CJqFzg.jpg
180
320
Jean-Francois Labrosse
http://www.jfl-media.com/en/wp-content/uploads/2018/12/training-adobe-corporate-media.png
Jean-Francois Labrosse
2018-05-07 21:04:31
2018-05-07 21:04:31
Life illustration with Kirk Wallace - 1 of 3