ACCEPTED RISD/MassArt/MECA Portfolio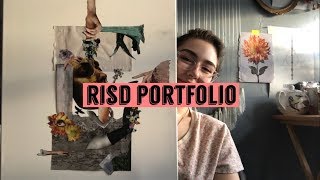 After about 11 hours of filming, refilming, and editing that was severely testing my resolve, I'm finally posting this video! As I said in the video, Im not sure if I am able to attend RISD in the fall, but I still thought this video would be helpful for you like other's videos helped me. I apologize for saying "uh" and "um" so much as I am very awkward in front on a camera! I hope to improve on this in the future. Also at 11:00 i said "surface area" and not "area". Clearly I am not a star student in math. Im sorry few images are super blurry Im not sure what happened during the encoding process and Im too tired to fix it as it is past midnight.
Any questions or comments please leave them below!
I AM IN THE PROCESS OF DOING A BOSTON VLOG!! IT DOES NOT INCLUDE MY FACE SO IT WILL PROBABLY BE A LOT BETTER THAN THIS.
https://www.jfl-media.com/en/wp-content/uploads/2018/12/cvqZrJ.jpg
180
320
Christian Bourassa
http://www.jfl-media.com/en/wp-content/uploads/2018/12/training-adobe-corporate-media.png
Christian Bourassa
2018-12-20 14:26:03
2018-12-20 14:26:03
ACCEPTED RISD/MassArt/MECA Portfolio { jostiel }